Quad-Core Tablet Asus Eee Pad Transformer 2 In Stores By November?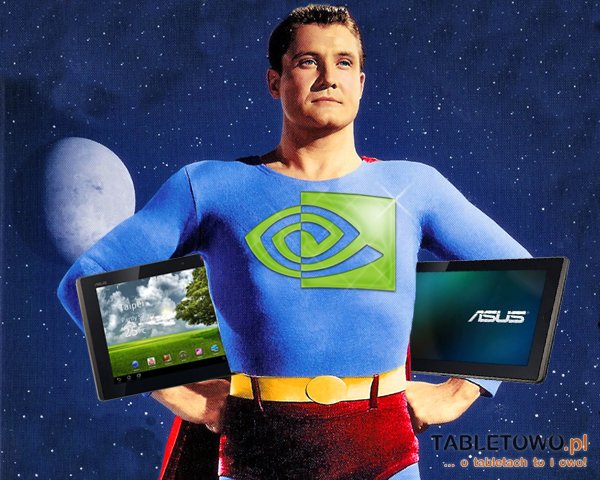 Superman and Nvidias' new Quad-Core process don't just share the Kal-El name, they're also both REALLY fast. In fact their so fast that some people are wondering if mobile devices really need that much power (Here's a hint... yes they do) while the others are happy to get the chance at playing consul quality games on their Android device. Hearing the call of the market, producers are working at super speeds to get the first generation of devices to the public that feature Nvidia' super speed daemon. The first device to win the super process arms race may very well be the Asus Transformer 2 which could bring quad-core fun to stores near you as soon as November.
But where is this information coming from? A bird? A plane? Nope, it's component suppler LambdaTek, who recently add the super table to their online inventory starting November 7th. According to entries on their online-shop, the Transformer 2 will have a sticker price of €614 ($860) While store does a great job letting us know how much we can expect to pay for the new Android tablet, it's a little greedy with technical details. What we do know is that the 10.1" Transformer 2 will sport Tegra 3 Quad-Core processors and 32 GB of internal storage backed up by 1 Gb of RAM. While the site lists the OS as "Android 3" if Ice Cream Sandwich is released next week as many think it will be expect to see that on the new wonder tablet.
If the online store is accurate, expect an official announcement from Asus in the coming weeks.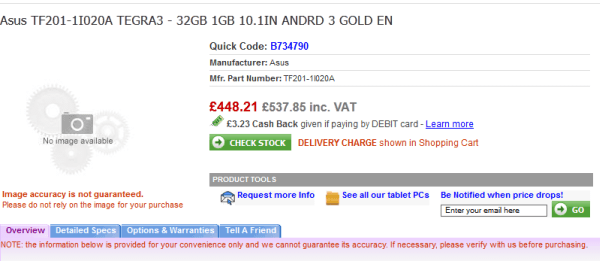 Check out our hardware form for the latest debate on processor power vs. battery performance!
Related ASUS news: