 Quick App Review: Bedside Mode Widget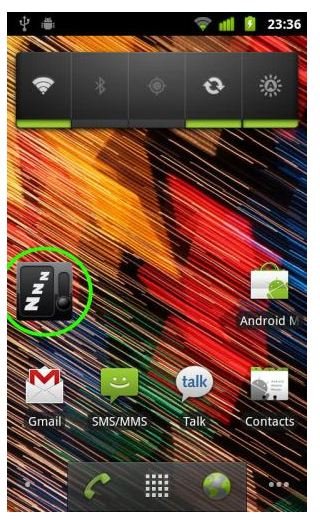 Sick of waking up to a drained battery? Bedside Mode Widget is a handy widget that allows you to:
Turn off WiFi
Turn off Bluetooth
Turn off radios
Choose a sound profile
Stop account syncing
Display a digital clock
..all at the click of a button before you go to sleep. After all, it doesn't make sense for your phone to check GMail while you're snoring. Bedside Mode widget is available in the Android Market for just $1, and we've found it very helpful on our battery-draining Sensation.