ROUUI Wants to Give Your Home Screen a Sleek, New Makeover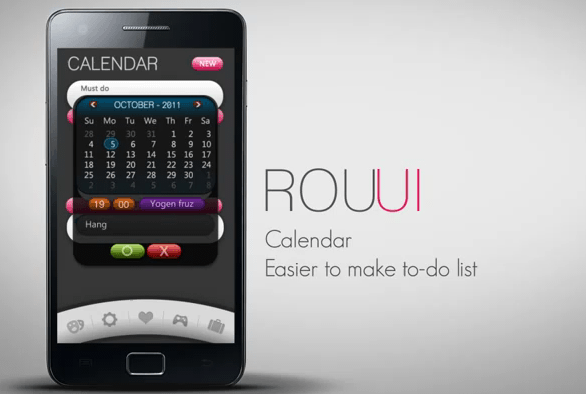 One of the best ways to personalize your Android is through a custom launcher, although there aren't a lot of launchers out there that really get our hearts racing. ROUUI is a revolutionary new launcher that aims to change all that, and it looks a-ma-zing.
ROUUI is an app you will soon be able to download that allows you to completely re-design your homescreen. Graphically, it looks slick, with cool new weather animations, a sleek looking calendar, aesthetically-pleasing messaging system and cartoon-like characters you can use as icons for your apps.
AWESOME. Except we have no idea when it'll be released...