Retrofit Your Android Launcher to Look Like iOS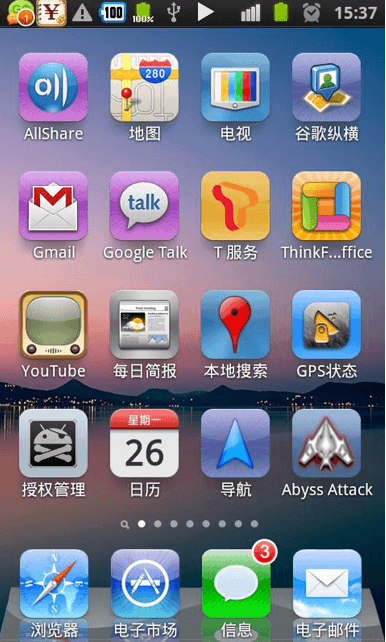 Most Android fanboys would probably scoff at the idea of modifying their homescreens to look more like the one on the iPhone. But for those who find Apple's launcher appealing, a new app called Espier Launcher replicates the look and feel of iPhone's operating system – rounded corners, folders and all – on any Android.
A few details about the app – it seems to be fairly polished, with a 4.6 star rating after 96 reviews. It replicates the folders, launchpad and tremble-before-deletion characteristics of the original iPhone app layout. There's even a search feature that occurs when you scroll to the leftmost homescreen – just like on the iPhone.
Those interested in downloading said launcher can do so from Android Market – but you'd best be quick. We're just counting down the hours until Apple's lawyers crash the party and put an end to all the replication.
Related:
[Video] Who's the Boss– LauncherPro vs. Go Launcher Ex