 [Review] AirDroid Lets You Effortlessly Manage Your Android From Your Desktop – It's One of Our Favorite Apps Ever!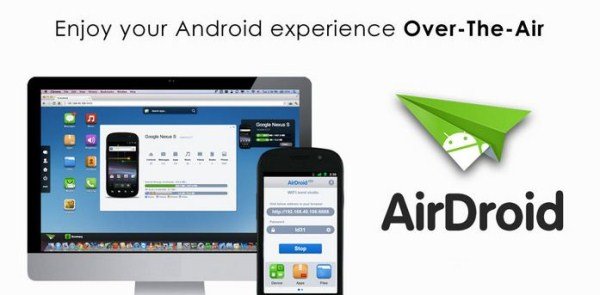 We just found out about AirDroid this morning and we had to tell you about it ASAP because it really is so amazing. The AirDroid app lets you control your Android from your PC but, unlike Kies or Unified Remote, it's completely free, works on nearly every device, requires no installation on your computer, has a gorgeous interface with no ads and is incredibly functional and easy to use.
Enough superlatives to grab your interest?
Here's how it works:
Setting up AirDroid is a breeze – all you need to do is download the app to your phone, and AirDroid will send you a unique web HTML code. Type it into your browser and it'll ask you for a password, which you can also find on your phone.

Once you're logged in, you'll be able to see a gorgeous interface on your Chrome or Firefox browser, featuring your apps, files, photos, music, ringtones, call log and contacts. You'll also see a status indicator at the bottom of the screen with information about your battery level and WiFi connection. From here, you can add a new contact by clicking "contacts."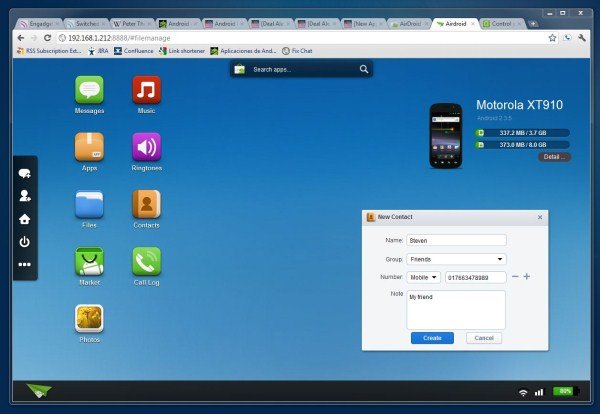 (Click on pic for a larger view)
Or you can listen to any of your ringtones using this gorgeous interface..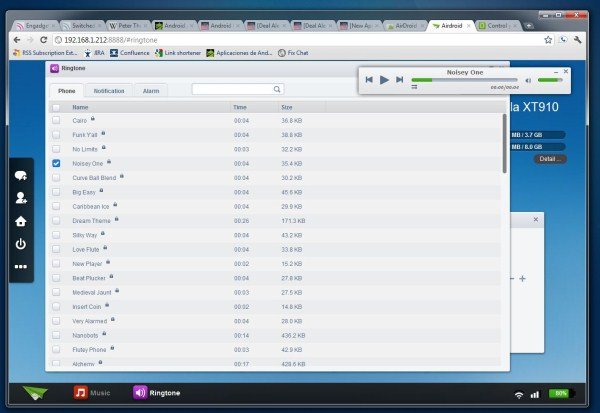 (Click on pic for a larger view)
You can send text messages...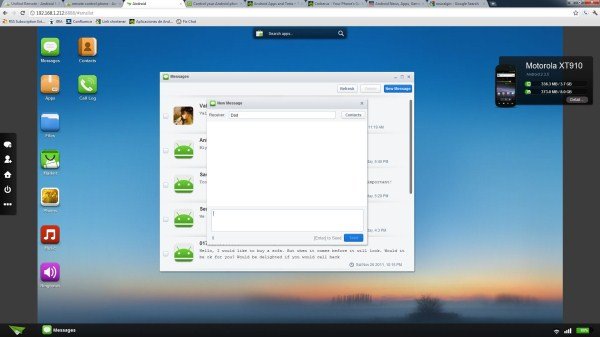 (Click on pic for a larger view)
Or listen to music...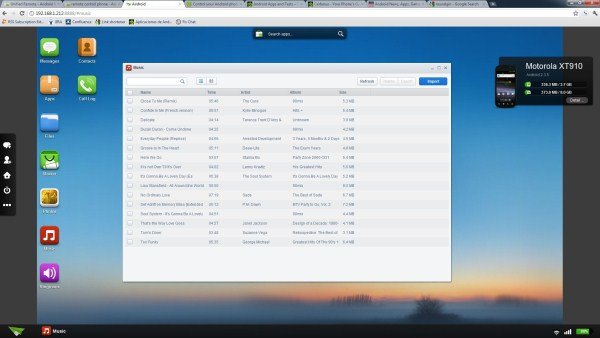 (Click on pic for a larger view)
And at the top right corner of the screen, a handy icon shows you how much memory is left on your phone: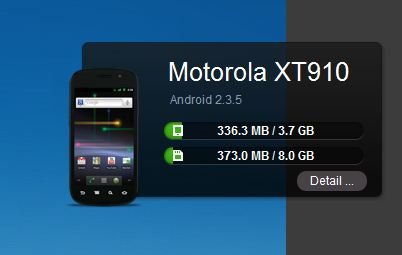 Additionally, you can add or delete apps, wirelessly transfer files and delete useless files to clear up memory – all from your browser. Sure, lots of apps do the same, but none do so as effortlessly as this one.
You also get a full keyboard for typing text messages to folks already in your contacts (you can send text messages from Skype, of course, but can't receive 'em, and we're guessing you've got more contacts in your phone than on your Skype) and the interface is smooth, responsive with zero lag. I've never managed the contents of my phone so effortlessly from a computer.
The significance of the app should be apparant from my description, but here are a few concrete ways this app is helpful:
If you're better at typing text messages on a computer keyboard than your phone's keyboard, voila! You now have an interface for doing so.
You can now easily mult-task at work, right from your browser. Download files to your phone simply by working through the browser's interface. It's like having Drop Box, but with way more features.
No need to plug in your phone to view and download photos you just took....etc, etc, etc..
Did we mention AirDroid also costs zero dollars and is completely ad-free? Download it now!