[Review] Is the New Facebook App Adequately Addictive?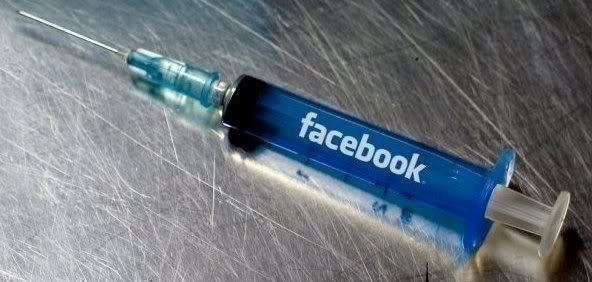 Facebook has always been one of the most popular and disappointing apps in Android Market. Popular because, well, it's Facebook in the palm of your hand ('natch) and disappointing because the app has always seemed to lack the easy, breezy functionality of its epically addictive older brother. Does the new update have us singing a different tune? Read on to find out!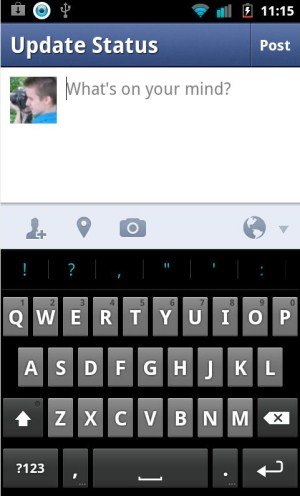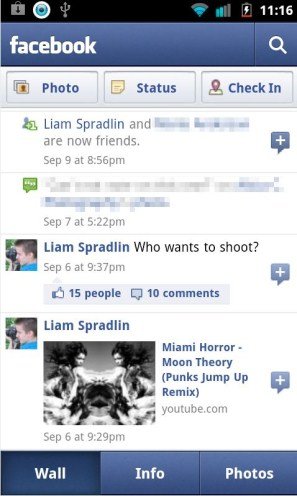 Opening up the app, you initially can't see any changes; the homescreen hasn't changed a bit. But clicking on your profile leads you to a slightly refreshed version of your old profile that, while only subtley modified, feels significantly more interactive. Now, whenever people comment, a little "plus" button shows up next to their comment that allows you to "like" the comment or comment on it. At the top of your profile there are also three new buttons allowing you to "check in" to a location, update your status or upload a picture. And, when you update your status, you'll actually be able to tag people in your update.
Looking around the rest of the app, you'll find that the news feed is also more interactive, with "pluses" and friend request buttons on the side of the screen. Messages also feels more streamlined, and you can now swipe through photos rather than pressing those annoying arrow buttons. I still can't figure out how to tag people in photos, though.
Overall, this is a much needed update but these are tweaks that should have been added months ago. Hopefully, Facebook will start treating its Android app more seriously in the future. Till then, this'll do.
Related to Facebook:
[Video] Facebook Panics, Censors Google+ Invites

Is It a Bird? Is It a Plane? No, It's an Infographic on Social Media Platforms!