 [Review] Viber for Android Promises Free Calling Via 3G or WiFi but How Well Does it Actually Work?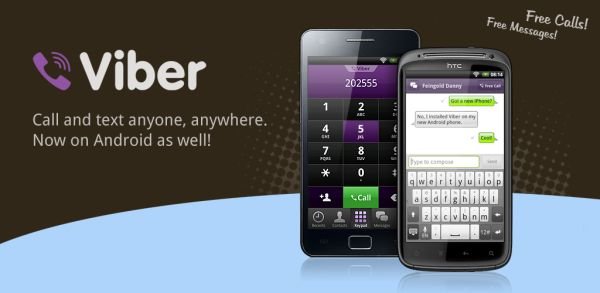 Viber is a cross-platform VoIP app which runs on Android and iOS, allowing you to make free calls over 3G or WiFi so you don't eat up so many minutes on your regular calling plan. If you've been waiting for this app to be available on Android, your day has come!
Installing the app is a piece of cake. First, the app sends you a text message to verify your number. Then it syncs your contact list so you can use it like your phone's stock dialer. You can also choose to see just the friends who already have Viber installed.
Call quality on our HTC Sensation was pretty bad; there was a noticable echo and delay when connecting to another phone via WiFi. But perhaps you'll have better luck on your phone.
So why should you choose this app over Skype? Well, for one it's nice that people can call you on your regular number and there are no special Viber numbers or usernames to memorize. The app runs in the background so you're always able to receive messages or calls from other Viber users and it doesn't seem like it hogs much RAM or battery juice. But perhaps the always-on nature of this app will annoy some. And, certainly, call quality is not so great on every Android.
Still, anything that increases competition in the free-phone-calling-via-3G sphere has got to be a good thing, right?