Rogers Bring LTE Speed to Canada, Forgets to Include the Phones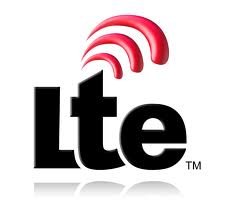 Well this makes sense. Canada's very own Rogers Communications has finally gotten around to bring LTE connectivity to the Great White North. While most of the 2nd largest country in the world is still bogged down in the mire of a 3G network, Rogers announced that as of today true 4G speeds are available to major metropolitan areas, including: Toronto, Ottawa, Montreal and Vancouver. But there's a catch. At the time of the announcement the only 4G device, which can make use of the new speedy connection is the Sierra Wireless AirCard 313U, a mobile internet stick for laptops. But thankfully, Rogers isn't leaving Android speed freaks out in the cold.
In the coming weeks the Canadian mobile provider is set to roll out a series of LTE capable devices, which should help satisfy Canadian's need for streaming Hockey games and Kids in the Hall episodes. The new LTE line up includes:
HTC Jetstream: Launching October 18th:
3-year contract: $499.99
2-year contract: $549.99
1-year contract: $599.99
No-Term: $799.99

LTE Samsung Galaxy S II:
3-year contract: $199.99
2-year contract: $549.99
1-year contract: $599.99
No-Term: $649.99

LTE Sierra Wireless 754S Mobile Hotspot:
3-year contract: $129.99
2-year contract: $149.99
1-year contract: $169.99
No-Term: $199.99
The coverage isn't huge and the selection isn't the most impressive but it's nice to see our neighbors to the north finally getting their piece of the LTE pie.