Rumor: Android Ice Cream to Run Google TV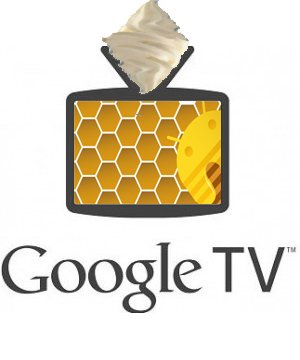 Big news has arrived for those who've been following the story of Google TV.
While Eric Schmidt of Google recently mollified developers by assuring that the new Ice Cream operating system would combine elements of phone-based Gingerbread and tablet-based Honeycomb, new reports suggest that the Ice Cream program will also run Google TV.
According to an article on GTVSource that's been verified by the folks at Phandroid, not only will Ice Cream merge Gingerbread and Honeycomb but it'll also merge Google TV into the Android Open Source Project.
The fact that Google TV will now be merged with Android apps is a really big deal for developers, and will certainly help combat claims of fragmentation. With the addition of apps from the Android Market, Google TV has even more momentum going ahead.
For those who haven't been following, Google TV is a software platform developed jointly by Google, Sony, Logitech and Intel, and is intended to bring interactive content to any connected TV with the help of an Internet connection.
Those interested in Google TV should check out Google's official site or visit the GTV forums.