[Rumor]Android Market–New Signs Pointing To PayPal? The internet is again abuzz with hints that a possible cooperation between the Android Market and PayPal might be right around the corner. A reader recently tipped off the AndroidGuys that the new Andorid Market APK– which just went live– had mentions in the code of PayPal functionality.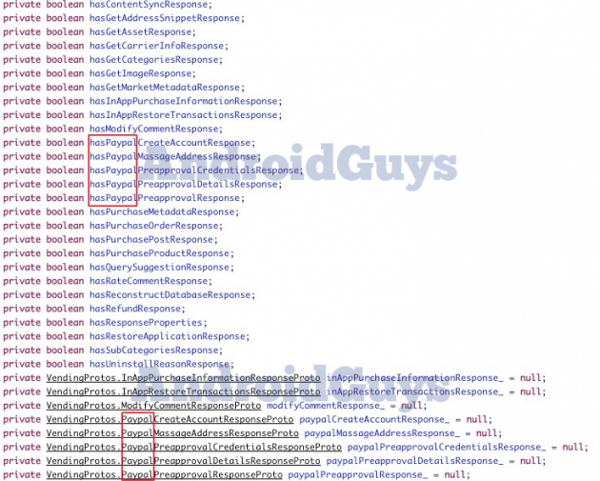 (picture: AndroidGuys)

You can see the code snipets in question in the above image, but exactuly what this means is unclear. One thing is certian: they didn't include the PayPal mentions in the code just for fun. Of course, AndroidPIT has been working with PayPal from day one but this would make using the Android Market that much more user friendly.
However, these PayPal mentions aren't new. Android Market Version 3.0.26 from July had similar mentions in its code so this might just be an indication that Google is hedging its bets. While some in the Android press are ready to claim that we'll soon be paying for all our apps with PayPal, we here at AndroidPIT will believe it when we see it.
Related Android Market News: