[Rumor] Samsung To Trump Apple With Massive 11.6 Inch Tablet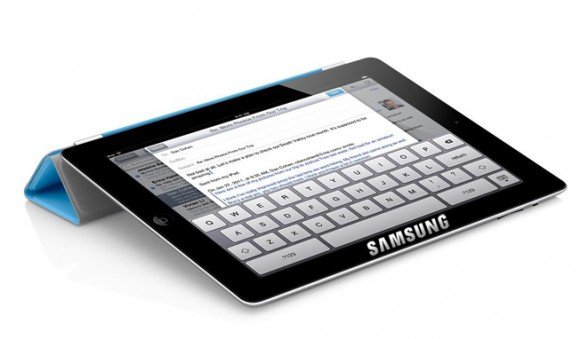 (Picture: Slash Gear)
With the iPad 3 looming on the horizon, rumor has it that Samsung may be working on their own Manhattan project–a massive 11.6 Inch tablet – to dethrone Apple's champion before it even arrives. The new tab will supposedly pack a 2560 x 1600 resolution, 11.6 inch screen into a package only slightly larger then the current Galaxy10.1. They'll be able to pack the 16:10 aspect ratio screen into such a small package by shaving off inches on the bezel and concentrating on what's important: Producing a tablet with the highest resolution ever.
But if Samsung isn't just hoping to beat apple in the display game, the new tablet will be sporting the impressive 2.0 GHz Exynos 5250 processor to power the high-performance display. While only dual-core, the Exynos is powerful enough to give the new rumored super tab a noticeable performance plus over current generation tablets. But that power wont go to waste; the heart of the Exynos, the ARM Cortex- A15 Chip set, will be needed to power a display that has a pixel density on par with most 30 inch LCDs, around 260.
If the rumors pan out, expect an announcement of the next Samsung super-tablet during the Mobile World Congress this Feburary and a lawsuit from Apple about 5 minutes later.
Related Samsung News: