Russia Flexing Its Android Muscles - The New Glonass Tablet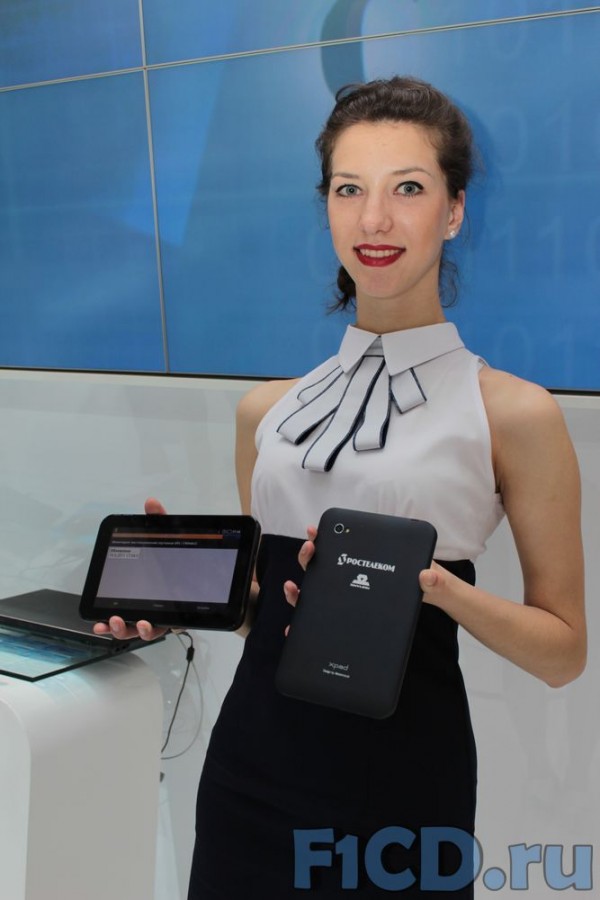 Besides the cute (or creepy depending on your tastes) Russian ladies handing out prototypes of the new device, the developers of the Xpad were eager to show off Russia's latest hi-tech gem.
Officially, the new device is designed to provide serious competition to tablet giants Samsung and Apple. Propaganda or reality? Find out after the break.
From the looks of it, it's a surprisingly powerful device with a fairly powerful processor and 512MB of RAM – enough to allow watching HD movies and playing high-resolution 3D games. With its 7-inch screen with multi-touch support the Russian Xpad is not just a cheap Android knockoff.
Although the current test device runs Froyo, Skylink representatives in Moscow are promising to launch the device in the latter part of 2011 with Honeycomb and perhaps even Ice Cream Sandwich!
Unlike all those random Chinese wannabe Android tablets, the Xpad will come with the Android Market preinstalled.
As hesitant as I am about Russian technology, the Xpad (can't they come up with something more original like EvilEmpirePad or MedvedTouch?) looks to be a pretty solid piece of hardware.
Although assembled in China, the device comes with parts from Japan and other parts of the world and is by no means cheap. Priced at around $500 this device might actually make some good money on the Russian market.
So maybe it's time to give the Russians a break and bring them into the tablet family?