Samsung, Apple, South Korea and the iPhone 5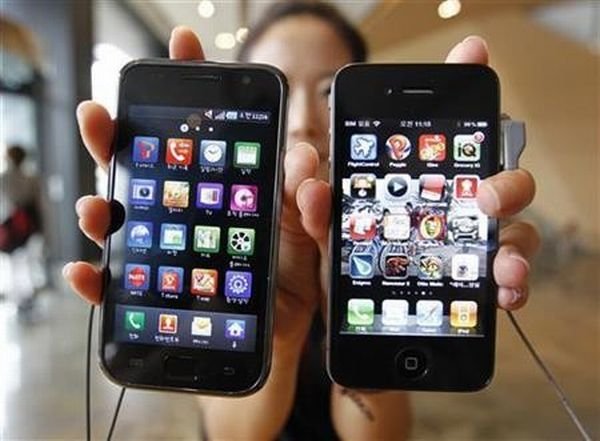 Time for a treaty in the patent war between Apple and Samsung? Don't bet on it. Samsung seems content to keep the battle alive, even going so far as to try to ban the upcoming iPhone 5 from Korea.
At least that is what an anonymous senior executive at Samsung Electronics told the Korea Times.
Here are his words (translated, of course):
``Just after the arrival of the iPhone 5 here, Samsung plans to take Apple to court here for its violation of Samsung's wireless technology related patents. For as long as Apple does not drop mobile telecommunications functions, it would be impossible for it to sell its i-branded products without using our patents. We will stick to a strong stance against Apple during the lingering legal fights.''
The same anonymous Samsung executive explained the Apple-Samsung relationship thusly:
``Apple is Samsung's biggest customer. Hewlett-Packard (HP), Nokia and Sony were Samsung's previous big clients, however, Apple is now a primary one. From our perspective, we are not entirely happy (about the litigations)."
So, to recap: Apple is Samsung's biggest customer. Without Samsung products, there is no iPhone. Period. Nevertheless, the company sued Samsung over the Galaxy S2 and Tab. Yes, the devices look the same but so do many devices. So what?
The proverb that seems most apt is "don't bite the hand that feeds you," although both companies seem to want to do so.
Seriously, I don't understand the world anymore. But one thing I do know: it's all about money, money and more money.