Samsung Galaxy Note: 1 Million Units Sold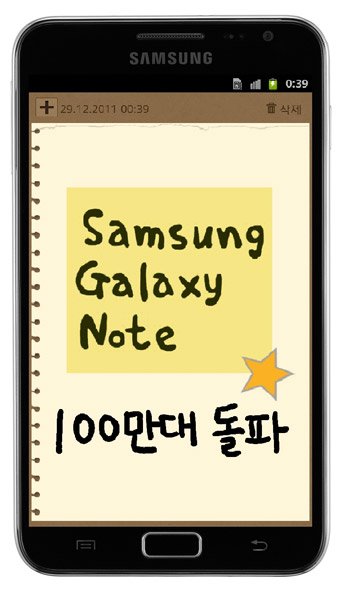 Although some have complained that the Samsung Galaxy Note is too large and thus awkward to use, Samsung seems to have another bestseller on their hands. One million of the phone / tablet hybrids were sold in the past two months worldwide– very good numbers, indeed!
It seems the device has had particularly "Note"-able success in Germany and France as well as Hong Kong and Taiwan. An additional sales boost will undoubtedly occur when the device is finally release in the U.S.
Samsung seems to have quite the magic touch when it comes to Android phones. With the Galaxy S2, Galaxy Nexus and now Galaxy Note all making good impressions, Samsung is emerging as the number one Android manufacturer in the world. Only the rumors that the Galaxy S and original Galaxy Tab might be receiving a "Value Pack" instead of Android Ice Cream Sandwich could hurt the otherwise positive reputation of the Korean manufacturer.