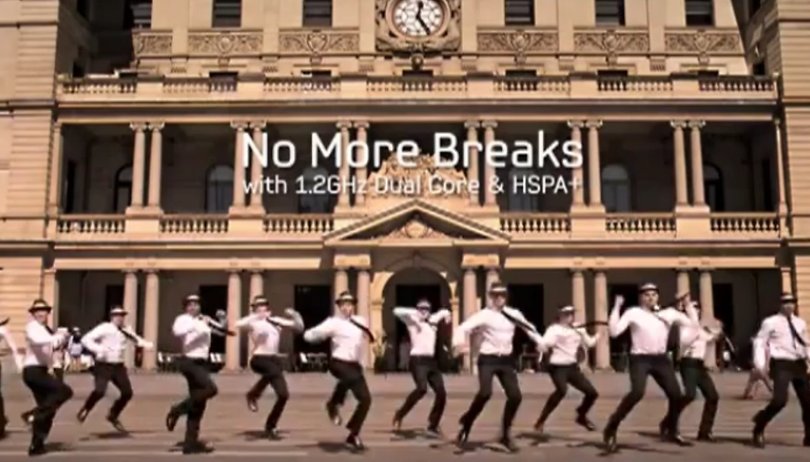 Samsung Galaxy S II Commercial - "No More Breaks"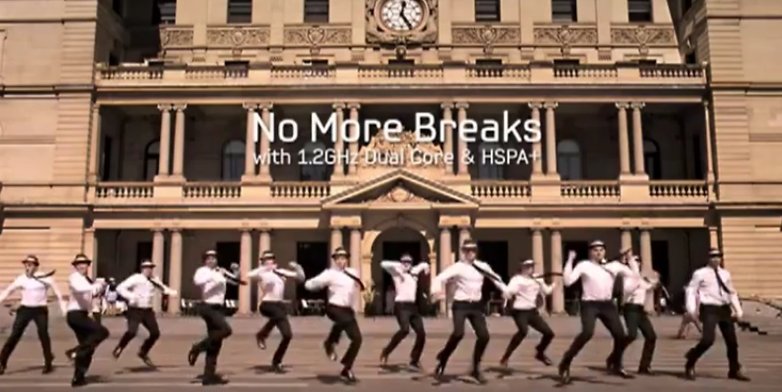 Do the benefits of a 1.2 GHz dual core processor make for a good commercial?
The answer, it turns out, is indubitably.See for yourself in this clever new ad for the Samsung Galaxy S II, featuring a cast of futuristic-looking business men.
There's really not much else to say about this ad other than the fact that slow-buffering rates have never looked so stylish. I think that elbow punch could turn out to be the next dance craze.
Here's hoping people don't close the Youtube because they think the video is malfunctioning.