Samsung Galaxy S II Pre-Orders Outnumber iPhone 4's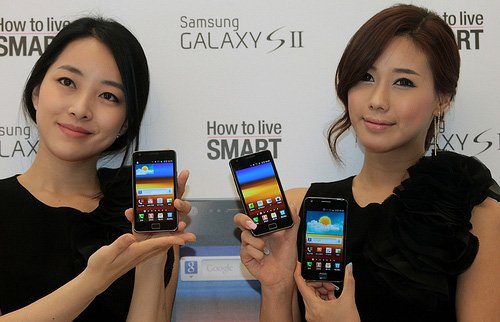 (Picture: Phandroid.com)
Samsung has claimed an early victory for their new Galaxy S II. The company received over 200,000 pre-order across all three major Korean carriers between Monday of last week and the launch of the phone on Friday. Pre-orders cracked 10,000 units in the first half an hour and then doubled in just over an hour.
The results look especially strong when compared to iPhone 4's pre-orders last August in Korea. Apple took in just over half as many pre-orders last year, though it was only offered on one Korean cell network at the time.
Not only is the Samsung Galaxy S II available across all three carriers, but it is also a Korea-based company, which might partially explain the high numbers. Samsung is hoping to sell 10 million Galaxy S II's by the end of this year. While this number sounds enormous, it is actually rather modest compared to the 18.65 million iPhones shipped last winter.