Samsung Galaxy S Mod Allows for Inductive Charging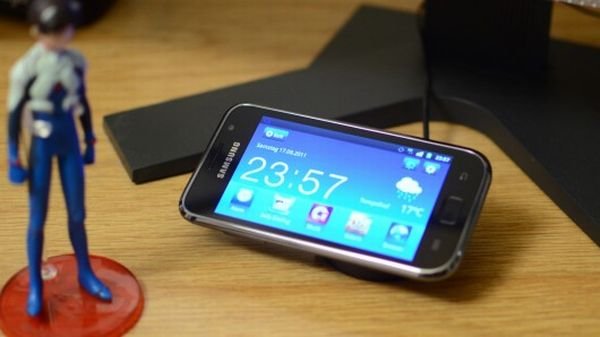 Some people go to great lengths to mod their phones, but German IT student Qian Qin may have just taken modding to a whole 'nother level. Frustrated that he couldn't inductively charge his Samsung Galaxy S, Qin went out and purchased a Palm Pre back cover and a Touchstone dock for $40, ripped out the charging circut from the Pre cover and stuck it to the Samsung's cover and finally soldered a wire from the circut to the micro-USB port.
The result? The phone can now be charged inductively, and instinctively knows to switch from portait to landscape mode when placed on the charger.
Take a look at the magic below, check out detailed instructions here and learn more about the Samsung Galaxy S in our forum.