Samsung Galaxy S2 Sales Explode: 10% of All South Koreans Own One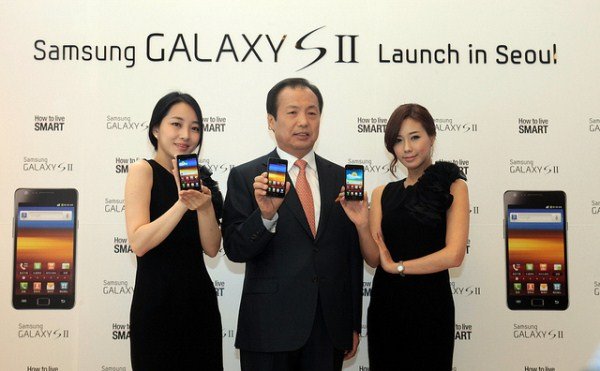 We talk a lot on this site about the worldwide dominance of Android phones, but this little factoid still made us pause: Samsung has just announced that they've sold five million Galaxy S2s in South Korea since the phone's late April debut. That means, if you take a random grouping of ten South Korean citizens, chances are at least one of 'em will be carrying a Samsung Galaxy S2.
Samsung Galaxy S2 sales account for 1 in 4 of all smartphones sold in South Korea, helping the company secure a 53% market share. The iPhone 4S, on the other hand, has seen surprisingly low sale, due to battery life complaints and lack of support for 4G LTE.
Of course, the Galaxy S2 penetration rate in the States would have been higher by now had the major carriers not waited a full six months after the phone's debut to offer the phone to customers. That failure, coupled with the confusing staggered launches, no doubt affected Samsung's bottom line here. But the company has still managed to sell over 30 million devices as of October; no doubt that number is even higher by now.
The success of the Galaxy S2 has also affected the way OEMs see the smartphone market; rather than overwhelming consumers with dozens of devices, Samsung has succeeded by riding on the back of its flagship device. Could other OEMs follow suit?