Samsung Galaxy S3 Photo Emerges – We Really Hope This Isn't It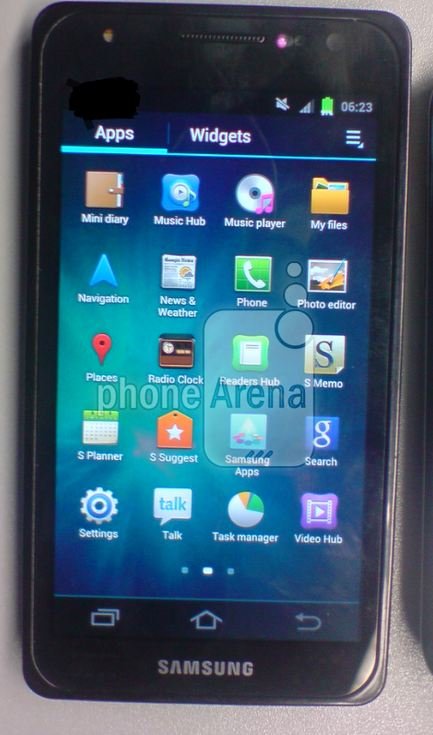 Another day, another supposed Samsung Galaxy S3 photo leak. This time, Phone Arena found a device they claim is the "real deal," although it's so f***king ugly and uninspired, we're hoping it's not. The so-called Samsung GT-i9300 looks like someone photoshopped an ICS apps tray on a Samsung Galaxy S. That's how shoddy this phone looks. If this is the future of Android, I quit.
To me, the phone's screen doesn't look as big as 4.6", which is the rumored size of the Galaxy S3's screen. You can see the TouchWiz-ed elements of Ice Cream Sandwich with Samsung's Music and Video Hubs, the S Memo, S Planner and S Suggest apps, although those would be relatively easy to photoshop on to a phone.
The bezel on this phone is also enormous. "Edge to edge" screen this is not. Phone Arena is speculating that the smartphone may be the rumored Galaxy B, in which case we're sorry for putting you through yet another "leak." If this is what Samsung is pumping out these days, why not just roll over and let Apple have its way.