Samsung Galaxy Tab 10.1 Simulator Offers Tips and Tricks Samsung has already offered a few videos on how to operate the Galaxy S2, and now a Galaxy Tab 10.1 simulator explains the basic functions of the tablet and provides useful tips and tricks. A visit to the Galaxy Tab website reveals a flash demonstration on how to set up the Tab, as well as perform more advanced funtions.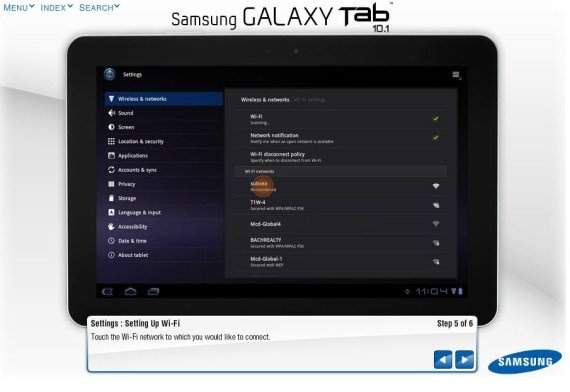 Wondering how to use the camera? Want to change the background image? Unsure how to set up the WiFi? Samsung is here to help. Android beginners will certainly benefit from these detailed tutorials. Check 'em all out here.