 Samsung Introduces New Smartphone Class Hierarchy

What smartphone class are you in? That's the question Samsung Mobile is posing to consumers with its new lineup of tiered Galaxy models aimed at different income and age brackets. From its fancy Galaxy S II for the smartphone elites down to its affordable Galaxy Y for youngins living off of an allowance from their parents. With its new name-branding policy, Samsung aims to capture a wider spectrum of people with recognizable single-lettered phones. So here's a quick rundown of the Samsung Galaxy ABCs.
At the very bottom of the Samsung new smartphone hierarchy is the Galaxy Y – a cheap entry-level phone for teenagers and young people who are looking to invest in their first Android phone. It's a small, sturdy device with fairly mediocre specs, but good enough to satisfy the texting and browsing needs of your average irresponsible youngster. It will be running Gingerbread 2.3 with a low-resolution camera and a compact 320x240 LCD screen. Swype will be preinstalled on the phone for fast and easy texting and chatting. There's no mention if this phone is teenager-proof i.e. water and shock-resistant (see below).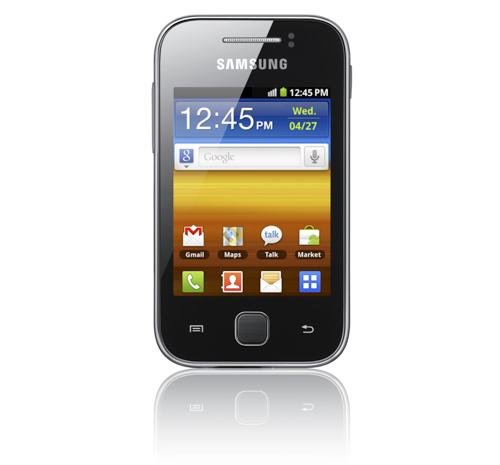 In an obvious attempt to lure over some Blackberry customers, Samsung has also revealed the Galaxy Y-Pro – which presumably stands for "young professionals". It's basically exactly the same as the Y except for the physical QWERTY keyboard and a different screen size.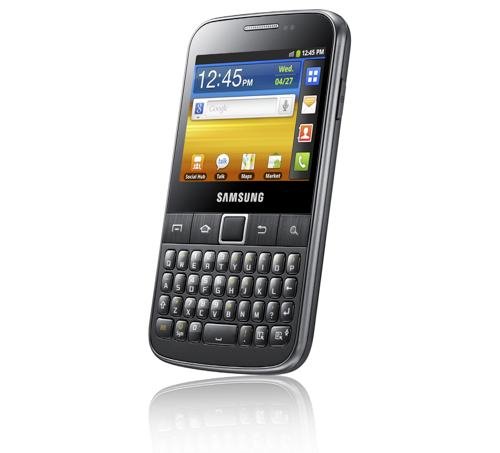 Moving on, the Galaxy M-Pro has a much less intuitive acronym. Dubbed by Samsung as it's "mid-tier" device the M actually stands for "Magical", which I guess is Samsung's way of referring to the middle class. So America's beloved and "magical" middle class can look forward to a more powerful device for a price that's still within their budget. The Galaxy M-Pro comes with a larger 480x320 LCD display, a more powerful 1GHz processor, better battery life and a higher quality 5MP camera. This device is obviously targeting those hardworking middle class Americans working in the private sector and looking for a smartphone that combines business and pleasure.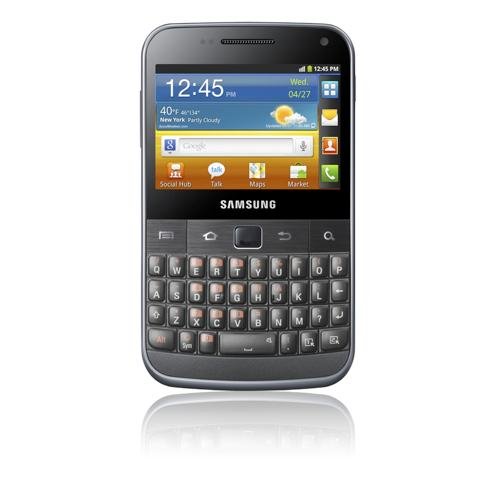 Now the wealthy and well-to-do segment also have something to look forward to with the Samsung Galaxy W – the high-tier phone for those with more disposable cash to spare. "Wonder" is its full name, which highlights just how wonderful and awesome it is to be richer than the average Joe and be able to afford a more classy and exclusive device. With a 1.4GHz single-core processor, an impressive 800x480 LCD and 14.4Mbps HSDPA – this phone screams "affluent yet modest".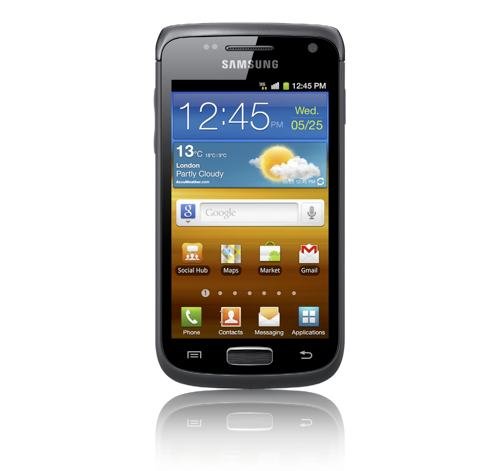 If you've got some aristocratic blood flowing through your veins, the Samsung Galaxy R aka "Royal" is powerful, stylish and very European – an important factor for people with a truly elitist streak. The phone has already made it big in Sweden and we know that - aside from having beautiful women and amazing healthcare – Swedes are known for the impeccable sense of style.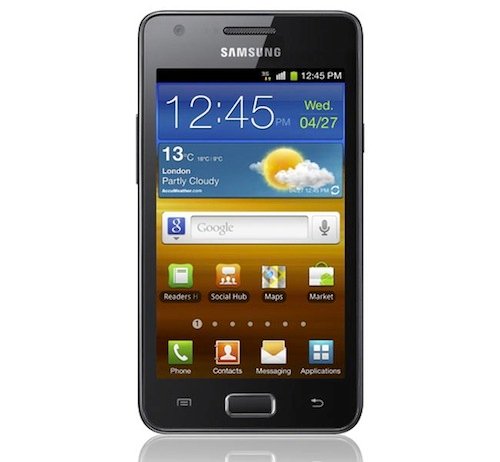 At the very top of Samsung's class system is the king of kings: the Samsung Galaxy S II. If there was ever a smartphone that Android lovers should worship, the Galaxy S II is the one. Within Samsung's class hierarchy, the Galaxy S II is the crème de la crème of Android phones.