 Samsung's Smart Oven Can Cook 160 Dishes From Your Smartphone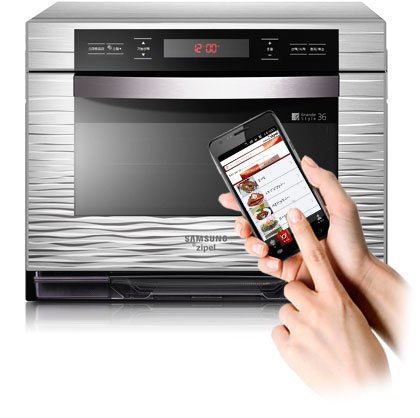 We've seen lights, robots and spy planes that can be controlled by your Android, but this application actually looks pretty useful for daily use. The MC368GAAW5A oven, so far just released in Korea, can cook 160 different preset dishes from your smartphone, so long as both you and the oven are hooked up to a WiFi network. Amazing, no?The Samsung Smart Oven can also talk to you and let you know the weight and calorie content of your food.
We're not quite sure yet whether the oven and smartphone need to be hooked up to the same WiFi network in order to work. If local-only, you won't be able to pre-set this baby while you're driving home from the supermarket.
No matter your opinion of this feature (useless? extraordinary?) there's no denying that smart appliances will be taking over our world in the coming years. So far, the oven is only available in Korea so those with cooking phobias will have to wait an indetermined amount of time before they'll have access to this wondrous device.