 Samsung's Galaxy Tab 7.7 Goes Missing from IFA Trade Show: Who's to Blame?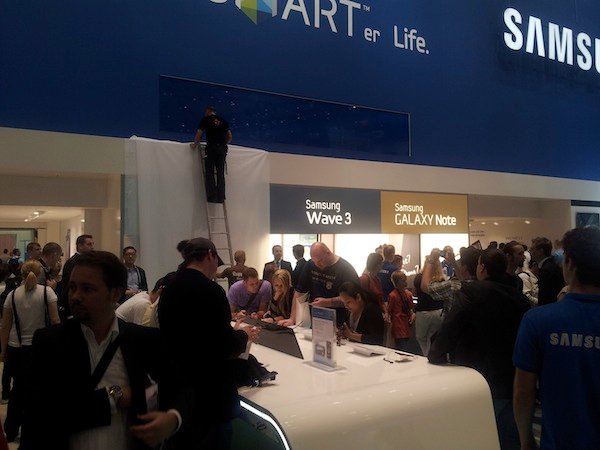 Breaking News! AndroidPIT has just received the first offical reaction from Samsung to the newest "subtraction" from their trade fair stand. As we noticed at the IFA fair, the Galaxy Tab 7.7 mysteriously went missing from the Samsung booth and was not revealed to the public despite the announcement at the press conference (and our own playtime with the device). Addressing the public's missing darling, the Galaxy Tab 7.7, PR rep. Annika Karstadt from Samsung Electronics stated that Samsung is attempting to bolster the profile of their new "top product" the Samsung Galaxy Notes. When asked if the decision was tied to the continued legal battle with Apple, Ms. Karstadt declined to comment.
But if 1+1 is still 2 ( and I'm pretty sure it still is) then I'm convinced that Apple is trying to toss a wrench into Samsung's media machine. If it really was just a retooling of the display concept, then the devices were removed a bit too quickly from the Samsung displays and the newly formed holes were also only haphazardly hidden from view. While it does make sense to concentrate on the Samsung Galaxy Notes, for a professional media operation like Samsung, a haphazard soultion is highly uncharateristic.