Say It Ain't So! AT&T Making Good On Data Throttling Threat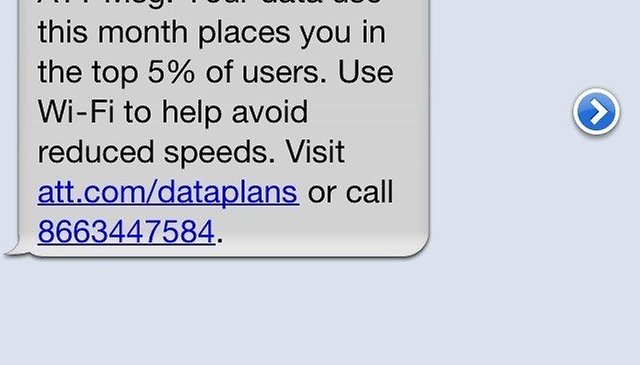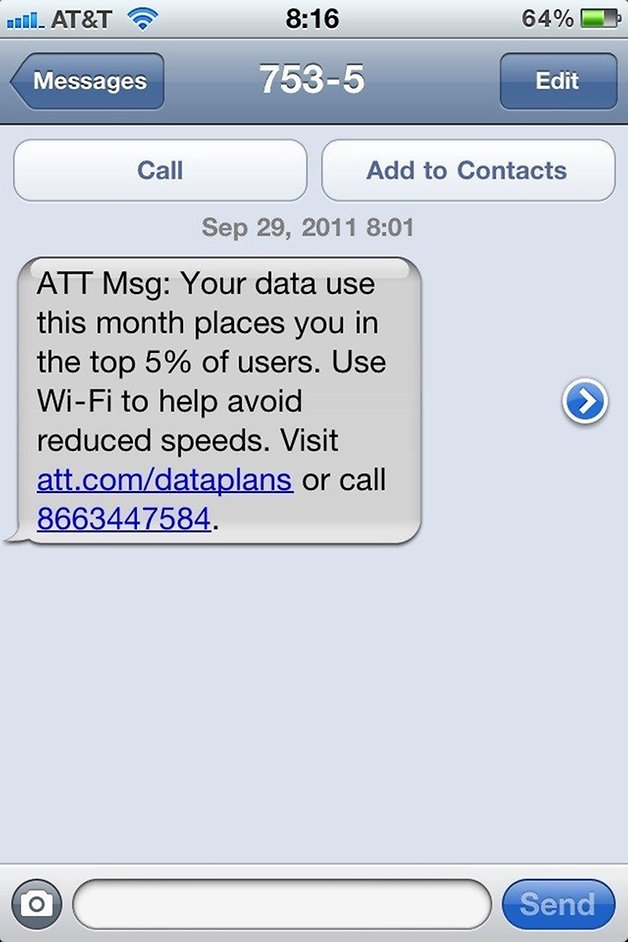 AT&T Data hogs hoping that the mobile providers threat to throttle the download speeds for the top 5% of their unlimited data plan users were nothing more then ideal words are going to take this one on the chin. Images have surfaced of text messages being sent to AT&T customers threatening their own clients with reduced download speeds should they continue to download at their normal rates. I think when AT&T offered an unlimited data plan that they didn't think their cunning plan all the way through. Either that or by unlimited they meant "we can change the conditions of your contract unlimited times" ::insert evil laugh here::
AT&T first announced the cap on their "unlimited" data plan back in June stating:
Starting October 1, smartphone customers with unlimited data plans may experience reduced speeds once their usage in a billing cycle reaches the level that puts them among the top 5 percent of heaviest data users. These customers can still use unlimited data and their speeds will be restored with the start of the next billing cycle. Before you are affected, we will provide multiple notices, including a grace period.
Tomorrow is October 1 and it does indeed seem that they are making good on their threat. It will be interesting to see if customers, who received similar messages will have their connection bottled necked starting tomorrow or how the grace period will function. But I know one thing for sure: AT&T customer support workers are probably going to get an earful as of midnight.
Related AT&T News: