 See This, Skip That – AndroidPIT's Brutally Honest Guide to IFA 2011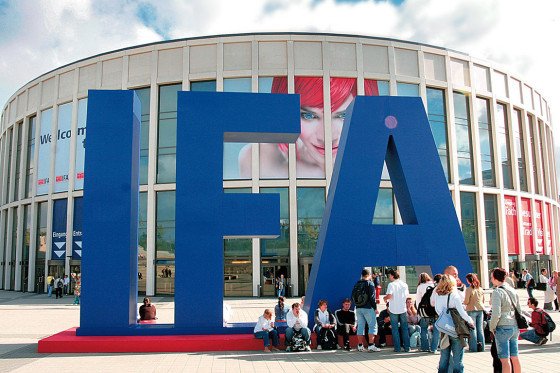 HTC, Samsung, Sony and Motorola will all have glittering press booths at this year's IFA with tasty hors d'oeuvre, attractive hand models and shiny showroom track-lighting. It'll be a very expensive production, but who cares about this glittering artifice? With so much hype surrounding IFA, we'll need to see through the PR bull s***t to understand what we're really staring at. Gather 'round and we'll tell you what we're looking forward to – and what we'll probably try to ignore.
HTC "Runnymede"?
A lot of interest is swirling around the release of the newest Beats-inspired phone. How good is the surround sound quality on this device? What does it mean that the device can "communicate" with Beats headphones? Can you tell that the resolution on the phone is actually quite low?
The other phones people are talking about are the HTC Holiday, and the HTC Ruby, which might just be HTC's most powerful smartphone ever.
Then, of course, we'll be eagerly awaiting a hands-on with the HTC Puccini tablet, packing Android 3.1 Hpneycomb, WXGA touchscreen and HTC's scribe digital pen. At $700 on contract, this one better be good.
One thing we'll also be interested to know is what the hell is the difference between Sense 3.0 and Sense 3.5? We took a look at 3.5 in-action yesterday but can't really figure out what the difference is between the two, besides the fact that you can add widgets to the side of the screen now. Is this a BS upgrade or something to write home about?
HTC is supposedly holding a pre-IFA event on September 1st. What'll happen then? Who knows, but we'll be paying attention.
So...Much..Samsung
Obviously, we'd love it if Samsung unveiled some insanely incredible flexible OLED phones at this year's IFA. You know, something to wrap around your arm or leg. Or maybe something with a mini-projector for watching home movies on our office wall.
Haaaa. Yeah, right.
The truth will probably be less glam, but Samsung sure is unveiling a butt load of Android phones and tablets here. So many, in fact, that we have to break their offerings up into bite-sized chunks! Here's what we know, so far..
Galaxy Tab 7.7
First, we know they'll be releasing some kind of smaller version of their Galaxy Tab. 7.7 inches is almost an inch longer than the OG Galaxy Tab. Will there be anything else noteworthy about it?
Galaxy Tab 8.9
No idea. We'd love to be able to tell you something about this tablet, other than the fact that we're 99% sure it'll be 8.9 inches, but we got nada, zilch.
Samsung Wave 3
This smartphone is rumored to feature a 1.4 GHz processor, HSDPA 14.4 connectivity, a 4-inch SAMOLED display, 3GB of onboard storage, Bluetooth 3.0, Wi-Fi, accelerometer and digitial compass. These kind of features are all standard these days. Doesn't sound so amazing, but who knows.
Galaxy Note
This is rumored to be some kind of tablet with a stylus. I'm personally wondering if Samsung will be the first manufacturer to really understand how to integrate a stylus with a tablet, after the disaster of the HTC Flyer. There was something so awkward about drawing or even taking notes on the Flyer since the screen only registered the presence of the stylus after a minuscule delay. That small delay was enough for the stylus to lose its immediacy. Could Samsung blow us all away with a stylus-enabled tablet that actually works?
Samsung Galaxy Q
Samsung's biggest smartphone ever will be 5.3-inches, putting it almost in the realm of the Dell Streak. Will it have enough pixels to pull it off? We shall see.
Galaxy XCover
Samsung's foray into the "rugged" smartphone market, the XCover is supposed to perform like a heavily-armored Galaxy S2. It's certainly got the looks – with its burnt orange casing – but what kind of skills will it bring to the table? Will we see the same outdoors-y gear of the terribly named Casio Gz'One or standard phone features in a hard casing?
Samsung Galaxy Y and Y Pro
3-inch phones, more in competition with Sony Xperia Mini and Mini Pro. How will their firmware compare?
Galaxy W and M Pro
The Galaxy W is being touted as the little brother to the Galaxy S2, but this is no poor man's alternative. It'll supposedly pack a 1.4 GHz processor, while the M Pro will pack a keyboard and optical track pad.
Nexus Prime
I would have a heart attack if the Nexus Prime weren't revealed at this year's IFA, with Samsung attached. The world's first Android Ice Cream sandwich device has basically been confirmed to be linked with a Texas Instruments processor. Other than that, we don't know much. But we will, we so will.
LG: 3D Content and Fancy New Screens
LG is seriously pimping their new Optimus 3D. They've announced a partnership with Nat Geo and an app that promises to convert 2D games into 3D. But how well will it work?
They're also debuting a new phone called the LG Optimus Sol, which will supposedly employs something called Ultra AMOLED technology, which is basically glass with an advanced reflection rate "resulting in lower image degredation by the time it hits your eye," as Pocket-Lint writes. In English? It'll supposedly be able to work in direct sunlight. Expect a demo.
Motorola: A Guessing Game
The Motorola Fire. I think we're looking at an Android communicator device aimed at the youth market with a full keyboard, a la the HTC ChaCha.
Other than that, who knows?
Sony: ???
The Press Conference is happening right now. More as it happens. For now, all we know about is the Xperia Neo V, which appears to have the exact same stats as the Xperia Neo out right now. Bo-ring.
Then there are the S1 and S2 tablets, but we've already got hands-on videos with these babies. I sure hope there's more to come.
Yeah, yeah, I know everyone's talking about this super-slim Chronos tablet but we're an Android site, remember? :)
So, to sum things up...
Phewwwwww, that's a lot of words spilled over this one conference (mostly about Samsung). I, for one, am most intrigued by some of the innovators: HTC's Puccini and new Beats phone; LG's fancy screens; the smaller Samsung phones with slide-out keyboards that'll be competing with the Xperia Minis; Samsung's new stylus-enabled tablet and smaller Galaxy Tabs. I hope that IFA isn't just an excuse for smartphone manufacturers to pump out mediocre products under new names without taking the time to develop truly innovative and individuating features. We shall seee!