 Senator Herb Kohl Calls for Feds to Reject AT&T Acquisition of T-Mobile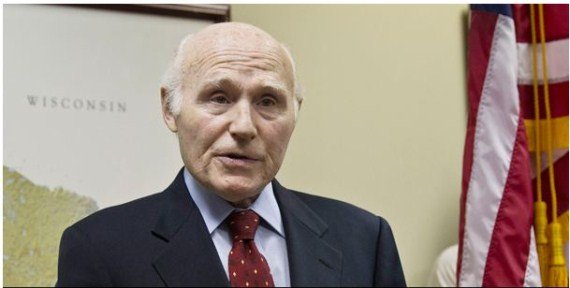 (Herb Kohl, picture courtesy of Politico.com)
The chairman of the Senate antitrust subcommittee, Herb Kohl, called regulators to block AT&T's $39 billion bid for T-Mobile, saying it would hurt consumers and competitors and create a duopoly that violates antitrust laws.
"It is my judgment that this acquisition in such a vital consumer service should be blocked by your agencies as contrary to antitrust law a nd not in the public interest under communications law," Kohl wrote in a seven page letter to Attorney General Eric Holder and FCC Chairman Julius Genachowski.
Kohl is the first influential lawmaker to oppose the deal and, while he has no direct participation in the federal review of the merger, analysts say that agencies put a great deal of weight on the views of lawmakers. Kohl has had an especially long tenure in office although he is planning on retiring next year.

A lack of competition
The merger in question would put 80% of all cell phone contracts in the hands of AT&T and Verizon, leaving just Sprint and a handful of regional carriers as competition.
But Kohl struck down AT&T's argument that these regional carriers are truly competitive forces, arguing that they face many disadvantages including fewer top smartphones and no national coverage.
"The local competitors that AT&T cites are not full-fledged competitors to the four national carriers, as they are hamstrung by their need to pay their national competitors large sums in roaming and special access charges and their inability to access many of the most in-demand smartphones," Kohl wrote.
T-Mobile, Kohl argued, has often been a price leader in the cell phone market. Removing such a "maverick price competitor" from such the field raises the possibility that prices will raise following the aquisition.
Less Innovation
Kohl also argued that the merger could lessen innovation "that has been a keystone of this industry in the last decade." Smaller carriers don't have access to the best devices on their networks, and fewer phones released could lead to less innovation.
Other lawmakers, including Reps. Ed Markey (D-Mass), John Conyers (D-Mich.) and Anna Eshoo have also questioned how the deal will benefit consumers, calling it a "troubling backward step in federal policy."
What it all means
With consumer rights groups, senators and now the chairman of the Senate antitrust subcommittee all panning the merger, there is some hope that it won't pass through the DOJ and FCC. AT&T's arguments – that the merger is "fully consistent with anti-trust laws" and "significantly advancs the public interest" – are looking less and less persuasive and more like defensive semantics. The one legitimately public-interest-related reason T-Mobile has to merge with AT&T is to build that 4G LTE service, but even this is something that is being seen now as a carrot held out for lawmakers and not a persuasive reason for a merger.
Certainly Kohl's is one of the most thoroughly-researched opinions penned against the merger yet. Let's hope the FCC pays attention.