 Serious Sam: Kamikaze Attack Screams Its Way On to Android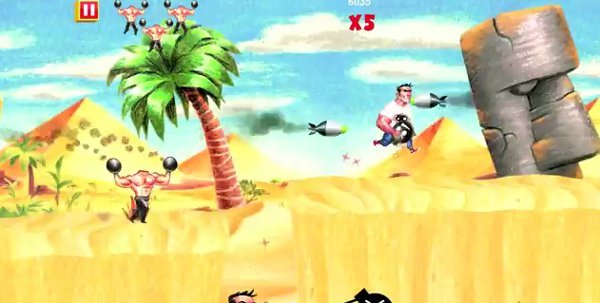 If you liked the classic first person shooter game Serious Sam, then you'll surely be glad to know that a follow up featuring Serious Sam's rival "The Headless Kamikaze" has finally arrived on Android Market.
The running game features over 40 different levels with bombs, yelling, cacti, exploding missles, Mayan ruins, palm trees and muscles. I just sat down to play the game and was thoroughly addicted within minutes. It seems like a lot of care has gone into the foreground, middle-ground and background, which all move at varying paces and seem thoughtfully drawn-up (I should be an art critic, huh?). You can run, throw bombs, jump, yell and finally blast Serious Sam to smithereens. Just make sure you don't go over your "rage capacity," or you'll...well...explode.
Oh, and your character has no head. Just FYI.
Sound fun? It is! Download it here from Android Market for .99 cents!