 Sharp to ship 3D phone for Japan–where are the global phones?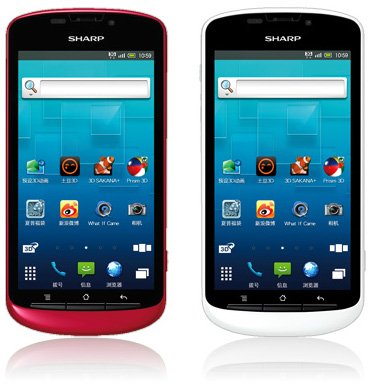 (Picture: Pocketnow)
Sharp has announced the Aquos SH8298U 3D, a 3D Android handset destined exclusively for the Japanese market. According to Sharp, the Aquaos series mark are designed as Global Smartphones but there seem to be no plans to bring the Android handsets to either the US or European marketplaces. To date there have been no sightings in the wild of the Aquaos series in either of the most lucrative smart phone markets in the world. Given the sheer amount of money to be made with high-end tech goods in the western world it seems fair to ask why Sharp doesn't want us to have nice things.
The spec. sheet for the Aquos SH8298U 3D doesn't seem half bad and with a decent mid. range price it could stand to make Sharp more then just a couple of bucks.
GHz Qualcomm Snapdragon MSM8255 Processor
Adreno 205 GPU
512 MB RAM
2 GB internal HD
4.2" qHD "glasses-free" 3D Display
Two 8 Megapixel-Cameras for 3D recording
1240mAh Bettery
Android 2.3 Gingerbread
Hopefully, the device will take off in the Japanese market place and convince Sharp to take their line of "global smartphone" truly global.
Related Sharp / 3D Stories: