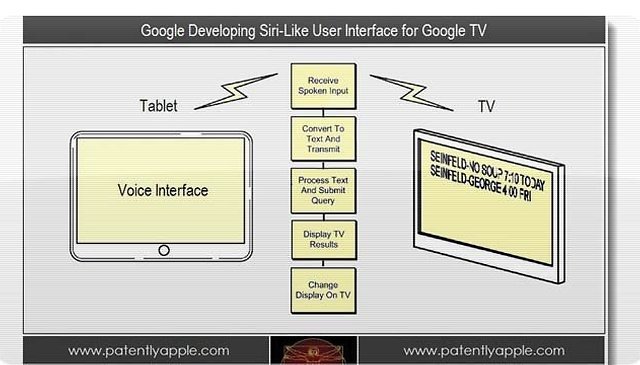 Google Developing Siri Replacement for Google TV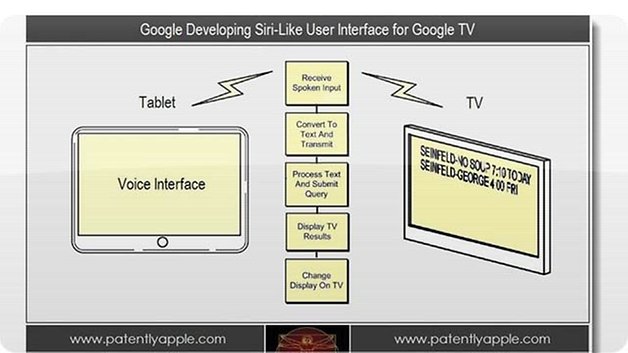 Google is reportedly patenting something that sounds an awful lot like "Siri" for your TV. The new patent could enable users to control Google TV devices using their voices. So, say, if you want to watch America's Next Top Model, you can yell it at your TV and the whole neighborhood will know that you have horrible taste in television.
The patent documentation also mentions an interesting feature where "the provision of the query to the television may occur when the user is within a set distance of his home also (e.g., by determining with GPS functionality on the smartphone that he is within 1/4 mile of the home), and the television may be turned on automatically as he approaches the home, with the television tuned to a channel that is determined to be most relevant to the query."
Did you get that? This new feature could allow your television to KNOW when you're near your home, and then automatically turn the television on for you, set to your favorite channel which you can set using your phone. It's the ultimate in laziness...after all, clicking a remote control is so taxing on your philanges. Like Siri, the new feature would be cloud-based, and it would be conversation-based, so that users wouldn't have to adapt the way they speak to the software.
It seems like Google TV's biggest issues right now are with liscencing content from Viacom and the big 4 networks. If I were Google, I would be focusing on THAT, not on a Siri-esque feature. That said, this is a smart idea, especially considering the wild popularity of Siri.