 Skype for Android Update Brings Support for More Devices, Video Calls in Landscape Mode and More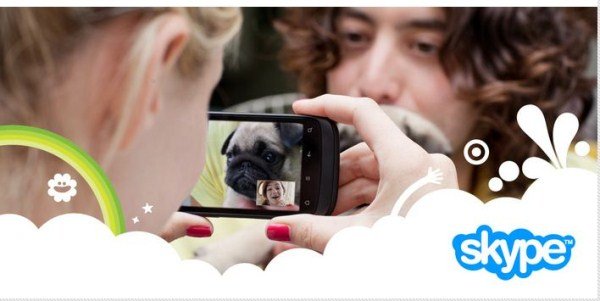 Skype for Android has been updated, and we like what we're seeing (mostly). According to the official changelog, Skype's Android app now supports video calls in both portrait and landscape mode, and users can double-tap to zoom in on the person with whom they're talking.
Additionally, video chat has been drastically expanded to a bunch of new devices, including:
Samsung Galaxy Tab 10.1 (T-Mobile),
HTC SHOOTER (KDDI)
Sony Ericsson Xperia Live
Sony Ericsson Xperia neo V
Acer Iconia Tablet (A500)
LG Optimus Black LANDSCAPE ONLY
LG Optimus 3D LANDSCAPE ONLY
LG Optimus 2x LANDSCAPE ONLY
Motorola Photon
Motorola Droid 3 LANDSCAPE ONLY
Motorola Bionic LANDSCAPE ONLY
Xoom Motorola
Motorola Atrix
Additional updates include:
Revised Recent view - conversations now grouped around your contacts.
Improved support for Bluetooth headsets.
In-client advertising. (Advertising will not be shown to users that have Skype Credit, a Calling or Skype Premium subscription.)
It is possible to edit and delete IM messages.
Skype will no longer restart in the background when you sign out.
Notice that third bullet point? It looks like Skype will be expanding their mobile advertising. At least Skype credit owners are exempted; the same cannot be said for Skype desktop users. Still, a pretty needed update overall. What do you think?
Related:
Crafty Devs Enable Skype Video Chat on Galaxy S2, Sensation and Others

Skype Video Calls Come To More Android Devices