Smartphones & Occupy Wall Street: Using Your Phone In a Protest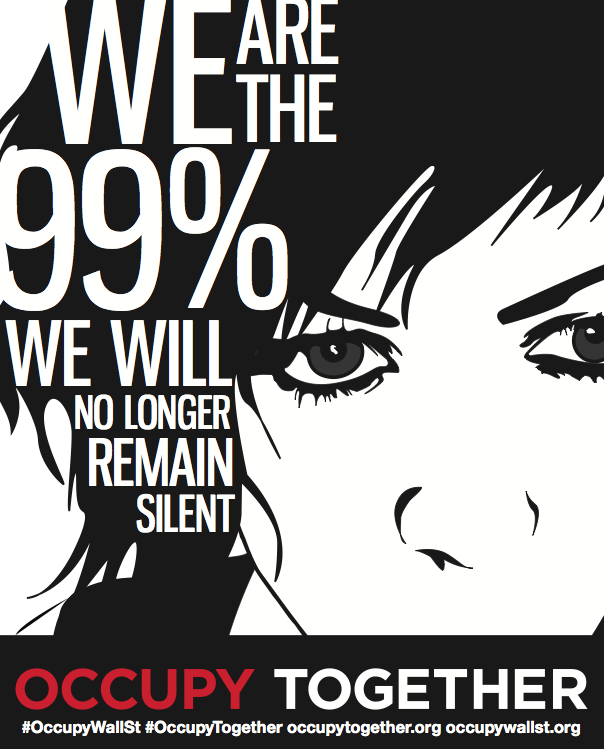 Although it took way too long for mainstream media to catch on, Occupy Wall Street has become a worldwide movement with protesters showing their support for real change in cities across America. And as was the case during the Arab Spring earlier this year, social media in tandem with smartphone have been at the very center of the action with protesters using Twitter and Facebook to organize protests, share information and upload pictures and videos. While voicing your opposition to corporate America, it's important to take a moment to familiarize yourself with basic smartphone rights and how to keep your data safe from the prying eyes of the law.
The good folks over at the Electronic Frontier Foundation (EFF) have been kind enough to compile a list of ways to keep your smartphone's data safe from unlawful confiscation by law enforcement officials. Whether you're in Syria, Israel or Wall Street here are some good tips on how to keep your data secure
1. Give your smartphone the best protection
If you're planning on bringing your smartphone (as you well should) to a protest/rally in your city, make sure to secure all the data on their before you leave the house. Remember: your smartphone is a treasure-trove of information filled with your contacts, text messages, photos, videos, passwords, browsing history and GPS location tracking. Allowing the police to get their hands on such precious information could jeopardize your fellow protestors and the Occupy Wall Street movement in general. Although according to US law smartphone data should remain private, there have been cases where police have illegally accessed personal information off of smartphones without obtaining a warrant.
Here's a special tip for smartphone addicts: if you're the type of person that has a collection of smartphones as a result of maniacal "I-need-to-have-the-latest-gadget" syndrome, it is probably a good idea to do a factory reset on an old smartphone and use it during the protest. That way if you're phone gets crushed or confiscated, you won't be crying over it all night long.
Use a password and encrypt your data. Go to your smartphone's settings and set up an unlock password. Obviously, this measure will not be hindrance for government hackers, but it's a good first step for keeping your phone safe at least on a cosmetic level.
If you have a Nexus One or Nexus S phone, Whispercore is an encryption app for Android which can encrypt all of your incoming and outgoing data by uploading the information to a secure cloud service.
Back up your phone BEFORE you protest. If you are unlucky enough to get your phone confiscated by the police, chances are that you'll never see that phone again. So please make sure to backup all of your data before hand by using apps such as Titanium Backup or AppMonster Pro to ensure a peace of mind.
2. Smartphone etiquette at protests
Keep your smartphone with you at all times! Don't let strangers use your phone to make a call. Be vigilent!
Take pictures and videos of what you see. Think of yourself as a reporter and use your smartphone as a tool for keeping track of your whereabouts. Photos and videos of police brutality and/or abuse are strong pieces of evidence to be used in court.
3. Getting Arrested With a Smartphone.
Do not willingly hand over your smartphone to law enforcement and answer every question with the same golden mantra: "I need to speak to my lawyer". Most importantly, do not comply with police pressure to show them anything on your smartphone. Your phone is your personal property and the police has no business looking through it.
And with this we wish everyone around the world: Happy Protesting!