Sonos Launches Music Service With Access to 11 Million Songs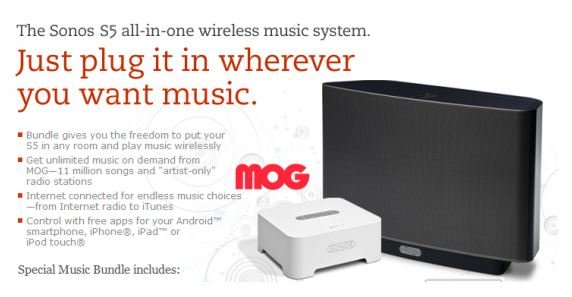 Sonos -- everyone's favorite wireless speaker system - has released its own music service to compliment its already quite extensive internet radio offerings. Called MOG, the service will offer users access to "unlimited, ad-free listening to any artists or full album from MOG's 11 million song library."
Yes, you heard right: Mog is offering access to 11 million songs.(How many record labels did it have to sleep with to get so many tracks? [And why did Google Music Beta fail on this front?])
The music service will be available for a free 14 day trial; after that, it'll be $10 a month. This is a good price and comparable to what Spotify charges.
For those wondering what the hell Sonos is and what it has to do with Android, check out our review of the system's Android remote here.