Sony Android Tablets Coming to Europe End of September?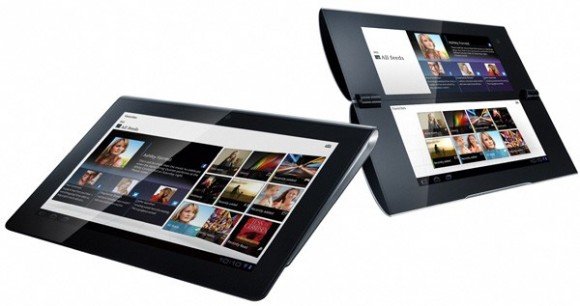 We've been salivating over the S1 and S2 ever since drawings of their clamshell and folded newspaper designs emerged. Then there were rumors that the tablets would be hitting shelves by end of Summer. Now we've got confirmation from Engadget that the tablets will be available through Sony Direct, UK department store John Lewis, and a third still-unconfirmed retailer at end of September.
The 9.4 inch S1 media tablet (aka, Qriocity) will have both front and rear-facing cameras and looks like a promising competitor to Samsung's Galaxy Tab. The second tablet is the dual-screen S2 clamshell, which reminds us of a souped-up Nintendo DS and has a pair of 5.5 inch, 1,024 x 480 pixel displays, not to mention a Tegra 2 SoC, and camera. Both of these babies are Playstation certified, which will certainly up the ante when it comes to devices that offer both portable gaming and web-surfing.
Check out a promotional video of the tablets below: