 Sony Ericsson Sets up Its Own Page on Android Market, Demotes My Apps to a Menu Button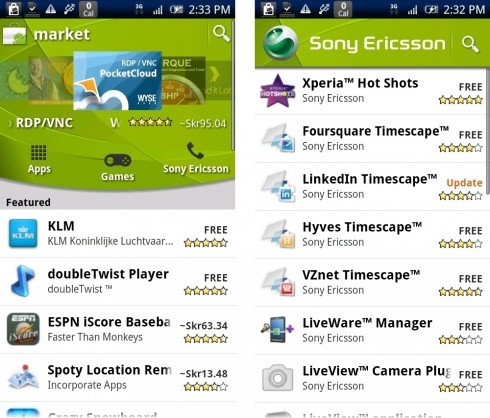 Try opening up Android Market on your Sony Ericsson device and instead of finding "My Apps" on the menu, you'll be transferred to a Sony Ericsson channel filled with junk apps the manufacturer wants you to download.
Now you'll have to open up your menu just to find the damn apps you downloaded. Sony says this new development is "carrier-dependent" so there's still a chance your operator won't roll this out, but it looks like certain phones have already been leeched.
When will operators and manufacturers realize that they're killing the platform with "innovations" like these?