Sony Tablet S up for September 16 US launch, sticker price $499.99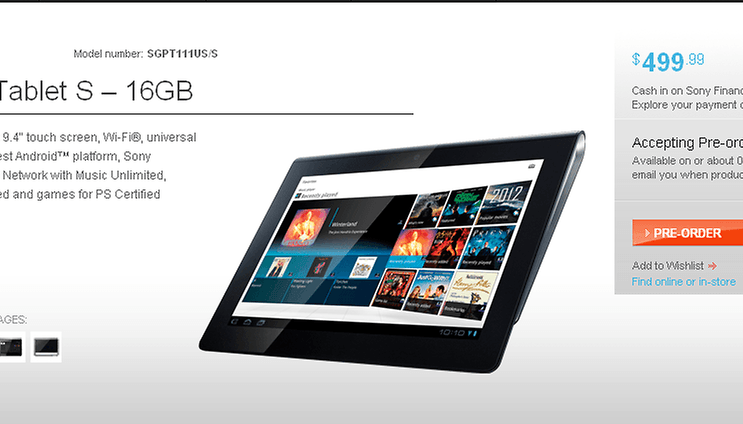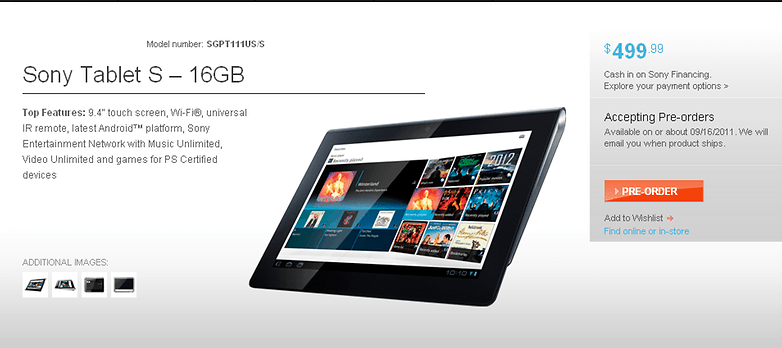 I was impressed with Sony's new Tablet PC line when I got the chance to try them out at this years IFA. They feature an impressive display and a great large screen format at a time when their competitors are slimming down and cutting down the size of their display. While the release schedule of the Tablet S for Canada and the UK, Sony has finally gotten their chickens in a row for the Tablet S's US launch. The device has gone up for pre-order on the Sony website with a ship date "on or around" Sep. 16th.

I, for one, commend Sony releasing the Tablet S on my birthday (any Sony reps wanna send one AndroidPITs way? I'd love to do a hands on review) and it seems to fit nicely with the information regarding UK/Canada launch dates. It looks like Sony is going for a world wide launch with the Tablet S.