Sony Xperia Active: Takes a Lickin' and Keeps On Tickin'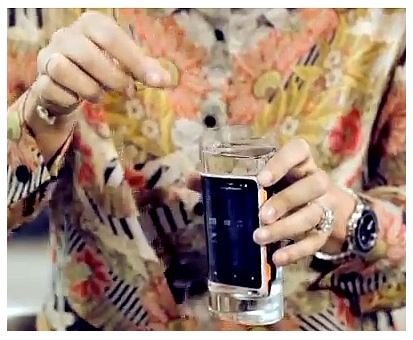 A few days ago we told you about the Xperia Active, Sony's new sweat-resistant, scratch-resistant phone for the more fitness-oriented members of society. Well, to drill home the phone's durability, Sony's just released a new ad featuring tennis star Maria Sharapova dunking her Xperia Active phone like an Oreo into a glass of water while it's ringing. Intrigued? Take a look below:
The company also released a more traditional commercial highlighting the on-board GPS, barometer and compass that can be used to plan your outdoor jogging workout. Looks like the phone also utilizes the same "four corners" as the Xperia Mini and Mini Pro, allowing you to keep your most used applications in bubble-like formations near the corners of your screen.
Certainly, this phone is a lot better looking than the Gz'One. If you'd like to discuss the Active, check out our brand new forum!