Sony's New Sweat-Resistant Android Phone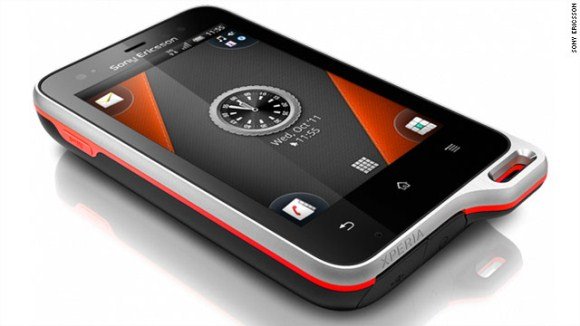 Sony has long targeted their electronics to the more fitness-oriented members of society (see: the classic walkman), but their Android line of phones has always been about performance and gaming, not durabilty.
That is, until now.
Dubbed Xperia Active, Sony's new phone claims to be both dust-and-water proof, with a scratch-resistant mutli-touch screen and something called "wet-finger tracking." (That feature sounds gross, but I think they basically mean the screen will still be able to track your sweaty fingers.)
Other features will include a built-in barometer and compass. On-screen heart rate and pulse can also be monitored in realtime, while the iMapMyFitness app can monitor day-to-day performance.
The Android 2.3 / Gingerbread device certainly has got a unique design that'll surely stand out from the crowd. And when it comes to functional Androids, it's a lot prettier than the Gz'One..
What do you think?