 "Stop Playing With Your Phone and Pay Attention to Me!"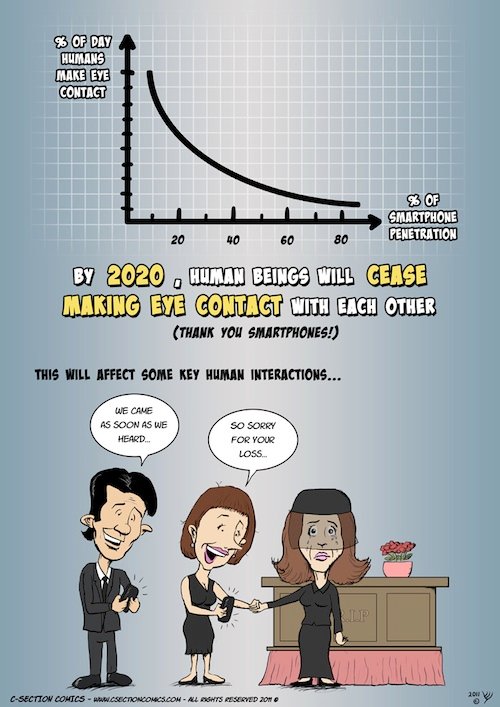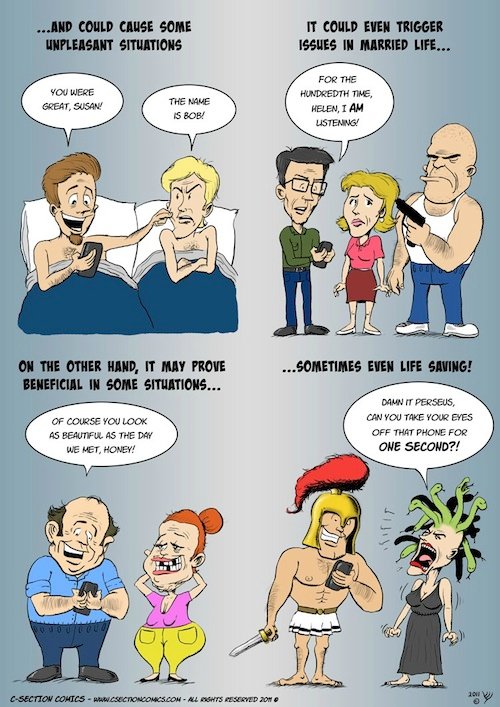 Playing with your phone in a social situation typically says to the people around you "I have better things to do right now." But it could also prove useful in situations where a spouse has gained weight or an enemy tyrant stops his reign of terror to check his Twitter account. Hey, it could happen!
This cartoon -- from the same brilliant dude who came up with the Android vs. iPhone vs. Blackberry cartoon -- takes a look at the pleasures and pitfalls of being glued to the screen.
Do you agree? Ever dumped someone who was addicted to their phone? (I have).