[Study] Android Users Have The Fewest Sexual Partners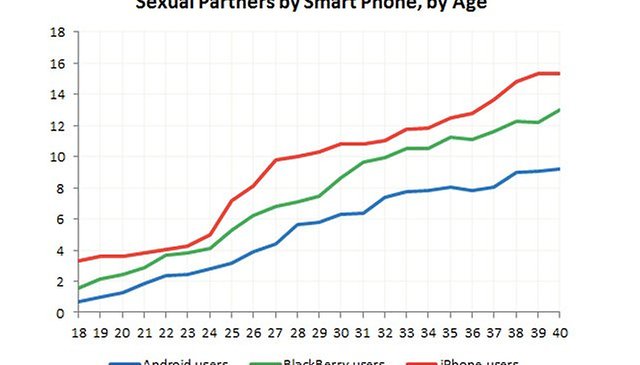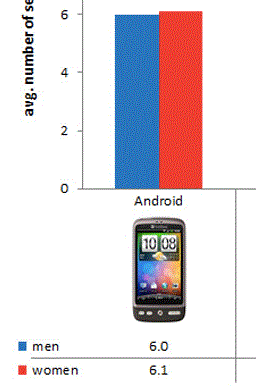 According to the dating site OkCupid, Android users have the least amount of sexual partners by age 30 of all smartphone users – well, at least among users of their site. In another of a long list of surveys that really don't mean anything but are kind of funny to think about, the online match-makers analyzed the invisible data, hidden in uploaded profile pictures to determine what brand of smartphone its users were most likely to use and compared it to their profile information. The results of their two studies can be found in the graphs below.
The first tracked the number of sexual partner a person had by phone over the course of their lifetime.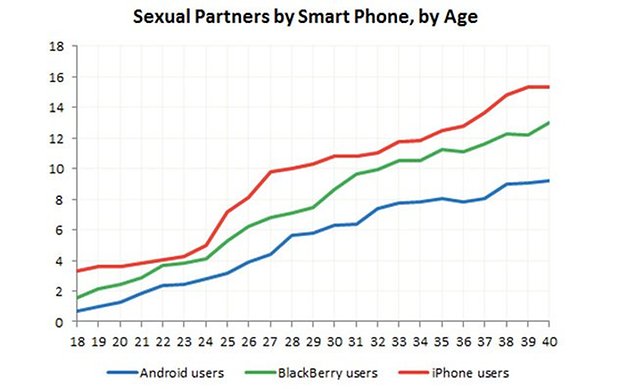 The second used a random averaged age ( in this case 30) and OS (Android, iOS, RIM) as the baseline of comparison.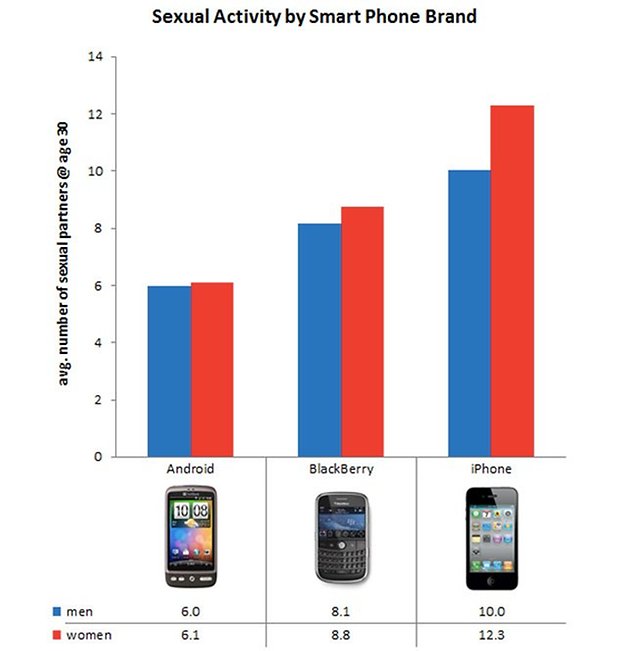 While hardly up to the standards of rigorous scientific research (i.e. they're just ballpark figures in the best case scenario) they could provide an amusing tangent during the next "which phone" is better conversation.