 [Study] One in Three Children Under 10 in UK Have a Cell Phone, 10% Have an iPhone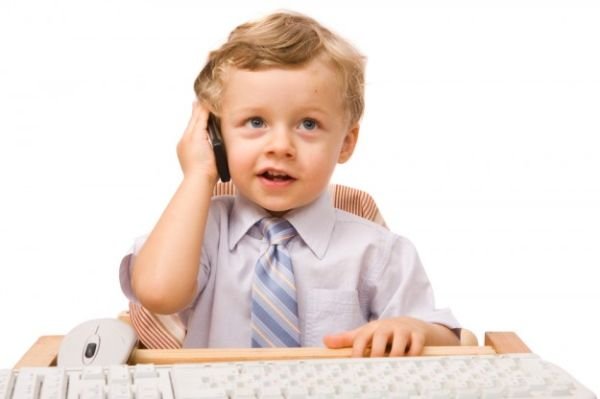 I used to talk to my Buzz Lightyear action figure as if it were a real person. But it wasn't until I was 13 that I got my first pager (remember those?) and everyone knows you can't talk to a pager. But times, they are a-changing! According to a new study in the UK, one out of every three children under 10 already has a real cell phone (like the kind for grownups)!
Some of the reasons for this make sense, even a bit quaint. You see, many parents buy their children cell phones so they can monitor their activity and, you know, call them every five seconds of the day to see if they're hanging out with scary Justin from down the corner who's father seems a bit "off." 68% of families claimed they'd bought their kids cell phones for that reason alone. 17%, meanwhile, just couldn't stand the pestering anymore...and caved to their childrens' demands.
But cell phones aren't the only thing kids are using these days to waste precious hours they could be spending outside. 16% of kids surveyed owned their own laptop,25% had their own email address, while 8% seemed to have been signed up illegally on social networking sites (the minimum age is 13).
Well, yay! More technologically-adept kids will lead to the kind of futuristic society with flying monkeys that we've all been dreaming of! Right? Or maybe it will lead to a society of mal-adjusted misanthropes. Either/ or.
Related:
No Link Between Cell Phone Use and Cancer Among Children, Says Study