Study on Apps: It's About the Games, Stupid!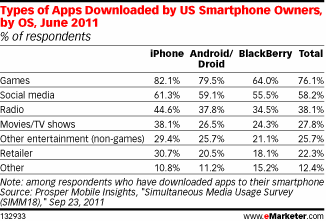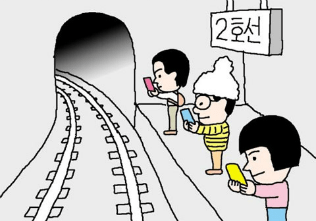 Trying to draw distinctions between smartphone users is something marketing companies just love to do. But as much as we love to hate another when it comes to our choice of smartphones, most people use their iPhones, Androids and Blackberries for the same types of activities. As this recent study clearly shows, whether you've got Apple or Android running through your veins - it's all about games, games and games.
Judging from the looks of it, playing games is more important to smartphone users than keeping in touch and using social media apps. When heading to the App Store or Android Market, both Apple and Android users are overwhelmingly investing their time and money into downloading games. Just about 80% of iPhone and Apple users admit to using their phone to download games as opposed to between 25-30% of users using their phones to watch movies and shows.
Our smartphones may be multi-tasking devices, but games are at the very forefront of the app world. Logically, Blackberry users are the only outliers, preferring to download productivity and social media apps rather than games.
So to sum things up, smartphone users may come from different income brackets, but they are all essentially interested in the same thing. Rather than squabble about Android and iPhone users, it would be much more interesting to talk about which OS and what pieces of hardware are better suited for game playing. Now that's a debate worth having.