 StumbleUpon Update Brings Stumbling to Android Tablets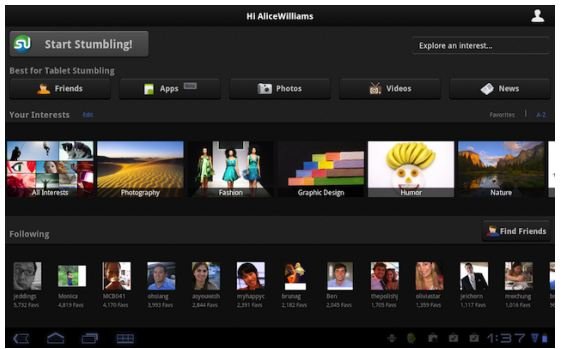 StumbleUpon v2.0 is out, bringing with it a bunch of improvements including support for Android Honeycomb tablets. What is StumbleUpon, you ask? Why, it's a discovery engine that helps users find interesting content from around the web based on their interests along with recommendations from friends.
he new interface is faster and cleaner than its predecessors, and now allows users to swype from left to right to bring up new content from around the web. There's also something called an "Explore Box," for browsing popular content according to interest categories. I haven't played around with StumbleUpon in ages, but now feel a bit more inclines. Check out the new app by clicking the link below.