 Stylus Making a Comeback? HTC is Betting on It.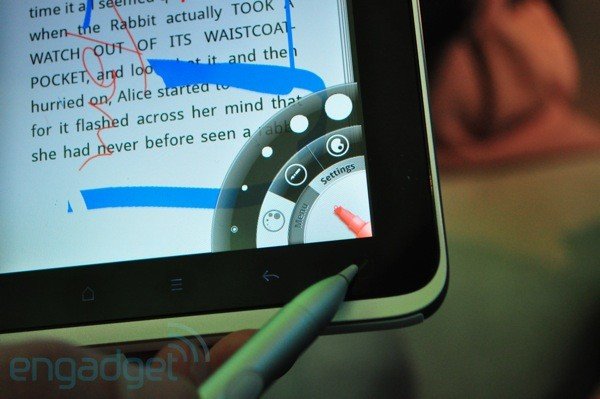 Engadget has a story up about why the time is ripe for a stylus to be making a comeback on handheld devices. Along with providing users with more precision, a stylus can allow folks to draw, sign their names, scribble down notes quickly and just generally use their devices more creatively. Perhaps that's why HTC's forthcoming Flyer tablet and EVO View 4G will both be available with one.
Seems to me, this is a very smart idea. Sure styli can be lost and take up a bit of hardware space, but their usefulness can't be overstated. Perhaps by outfitting the latest phones and tablets with these pens, developers will be able to pack more into tight spaces, since a pen's pointy tip provides far more accuracy than our big sweaty fingers. They will also certainly help give a creative edge to any illustration or design app. Having a way to sign documents would also be very useful for applications wanting to add yet another level of fraud protection.
Why did the stylus go out of style? Well, it didn't, exactly. The pens are still favored by Nintendo gamers, but they were scrapped in favor of active digitizer systems on tablet PCs. While few want to go back to the days when a stylus was the only way to activate a screen, truth is that the pens work amazingly well in tandem with fingers. Apple hasn't realized this yet, which could also help the coming HTC tablets compete.