 Swoon: Peep at Moleskin's New Tablet Cases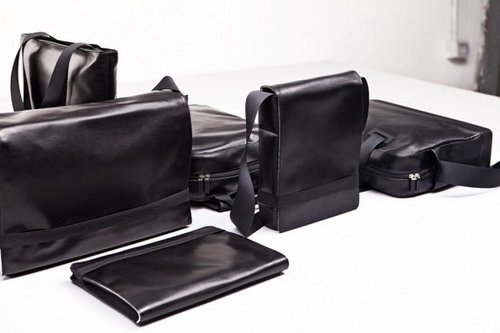 There's something about the simple, black exterior of a Moleskin that inspires us, and while technically the new Moleskin travel cases are for laptops, that doesn't stop us from imagining one as the future, comfy home for our Galaxy Tab.
Moleskin's sleek new bags, which look somehow utilitarian and luxurious at the same time (quite the feat), are made of water-repellent black polyurethane on "a woven support" with a faux-suede interior. The sides are stretchy too, with light padding to protect the laptop or tablet and ensure the best fit.
Frankly, they look like something out of the Matrix: almost too cool for school. We want one. Now, please.
Check out Moleskin's promo video below: