T-Mobile's Carly Gets a Sexy Leather Makeover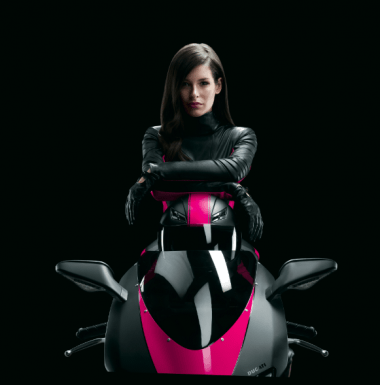 I don't really know what to say about T-Mobile's Carly. She seems...nice. She's certainly attractive. But compared to Catherine Zeta Jones – T-Mobile's former spokeswoman — she lacks a certain presence. Well, now T-Mobile is dressing Carly in all leather. Like a biker! Or something! Am I the only one who thinks T-Mobile's advertising department is totally lost here?
T-Mobile is investing $200 million more in advertising this year, in an effort to draw subscribers from AT&T and Verizon. It bears mentioning that T-Mobile is the only major American carrier that doesn't have the iPhone, but the company is hoping the HTC One S and HTC One X will prove to be significant draws.
Carly the biker is meant to show consumers that T-Mobile has the fastest phones on the market. But I'm not sure how making the spokesperson more biker-y is supposed to sell phones. Here's a short teaser of Carly putting on the biker gear.