T-Mobile Introduces a Fancy Schmancy No-Contract 4G Smartphone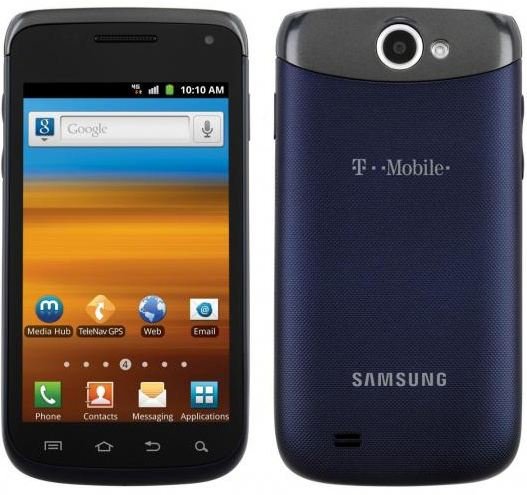 The bar for prepaid phones just keeps getting higher. Today, T-Mobile unveiled a great deal on the Samsung Exhibit II 4G; a 1Ghz Android which was originally unveiled on June 22nd and is now available for just $199 without contract. Considering the fact that many of the newest Android phones require an investment of over $600 unless you want to sign away two years of your life, this looks like quite the deal.
In addition to its 1GHz, the Exhibit also features a 3.7-inch WVGA display, a 3MP round back and another camera on the front. Of course, $199 doesn't snag you an unlocked phone (you'll still have to use T-Mobile's pre-paid services, I think) but this is still quite the deal. As you may remember, T-Mobile recently overhauled their pre-paid plans and now you can choose to pay $1 a day for 10 cent-a-minute calling and unlimited text messages, $2 a day for unlimited calling and texting plus 2G internet or $3 a day for unlimited calling, texting and 200MB of 4G data. Not too shab for the casual smartphone user, eh?
Oh, and those looking to sign a contract can snag the Exhibit for a mere $30.
Related:
T-Mobile Adds Thrifty Plans for the Data-Hungry, Including a $30 Plan with Access to 5GB!