 Tag Heuer Releases a Diamond-Encrusted, Alligator-Skinned Android for $6,700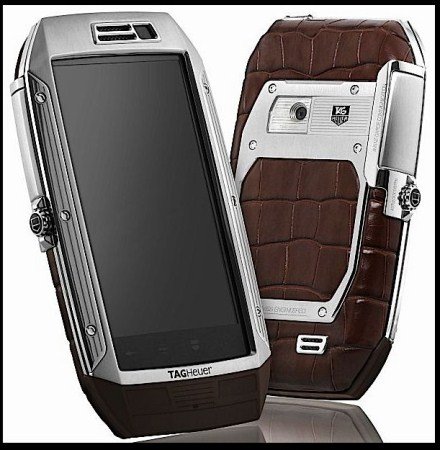 Funny how the most expensive phones are often the least impressive. Take this new offering from Tag Heuer, the watch manufacturer. Now you'd think a cool $6,728 would buy you not only a cell phone, but also perhaps a gold-encrusted bidet / shower with built-in Android 9.9 Hummingbird Peanut Butter and Jelly Sandwich, 5080p video recording and 3D holographic imaging (for talking to people while you're taking a dump).
Turns out, it just buys you a diamond-encrusted phone.
[Tag Heuer] just introduced the Link Phone, a darling clunker of a handset festooned with steel, 18K rose gold, or titanium, topped off with leather, alligator, rubber, and diamond accents.
The phone runs Android 2.2 and has a measly 5 megapixel autofocus camera, 256MB of internal memory, an 8GB battery and EDGE 7 HSUPA connectivity. Fairly pathetic but, then again, this isn't really the kind of phone made for nerds like us.
Check the promo video below: