Testing the Top Android Music Apps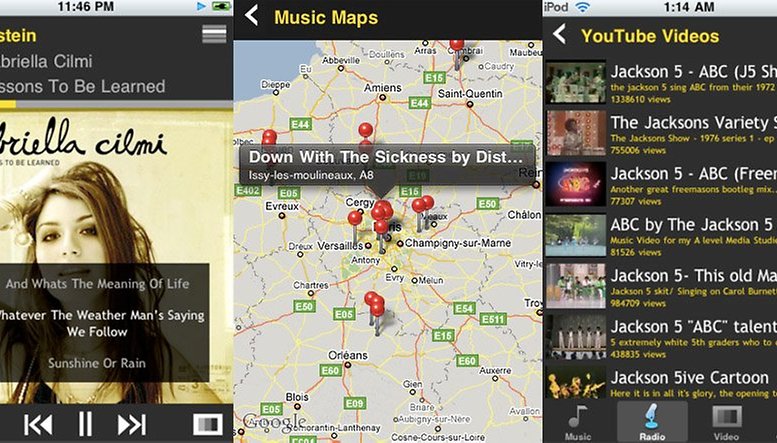 The day after I bought my Android, I lost my iPod. Thankfully, I wasn't angry at the world for too long, as I found a bunch of apps that made the music experience on my phone even more exciting than it was on my pod. From an app that maps people's musical tastes to one that helps you create and access cloud-based playlists without an internet connection, here are reviews of some of the most popular music apps for Android.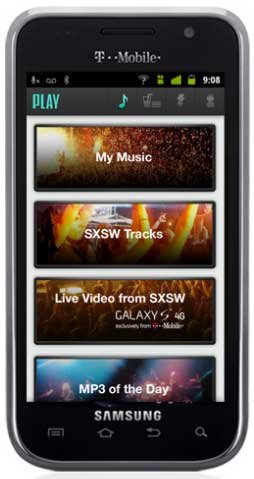 AOL Play
This social-networking music app allows you to easily share tracks on Facebook and Twitter. It also includes a constantly-updated list of what music your friends are listening to. Unfortunately, after I downloaded all my contacts off Facebook, I realized that exactly zero of them use AOL Play, thus kind of ruining the social part. But, on a brighter note, it's nice that the app includes free tracks from the most recent SXSW.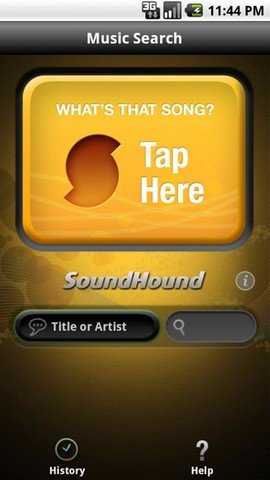 Sound Hound
This app is supposed to be able to recognize and name music coming out of speakers; a handy app for those who are constantly befuddled by track and artist names. I played Caribou but the app didn't recognize it. Thinking perhaps the artist was too hipstery, I shot for some classic Chaka Khan- still nothing. Finally, I played some old school Ben Folds ("Brick") and the app recognized it immediately. Either I did something wrong or this app can only recognize incredibly depressing songs.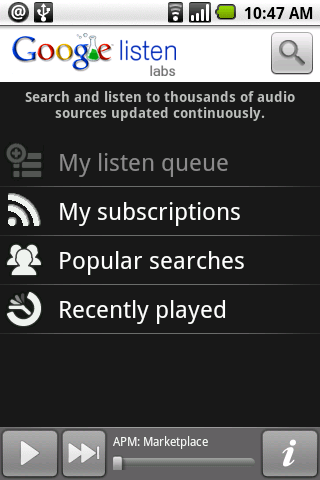 Google Listen
This app allows you to stream any podcast you'd like, so you don't have to waste precious hard drive space with hours of podcasts you've already heard. I searched the system for This American Life, Fresh Air with Terry Gross and the Savage Lovecast (three of my favorites) but all the podcasts were at least a few weeks old, which was dissappointing. Finally I just entered in the feed addresses and was able to find more current content. This is a pretty great app for podcast lovers.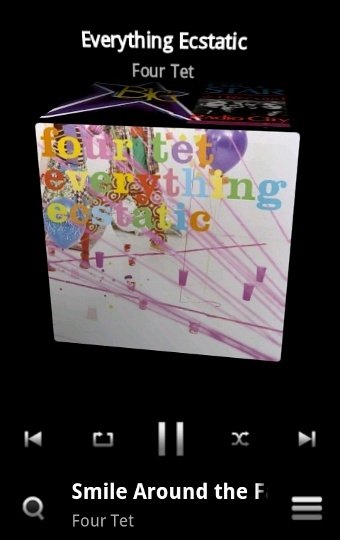 Cubed
The Cubed app is essentially your standard music player, but with a handy cube in the center of the screen that allows you to scroll through your music with a flick of the finger. I found the cube itself to be a fun way to re-discover your music collection (or at least your album artwork) but the rest of the app itself really isn't anything to write home about.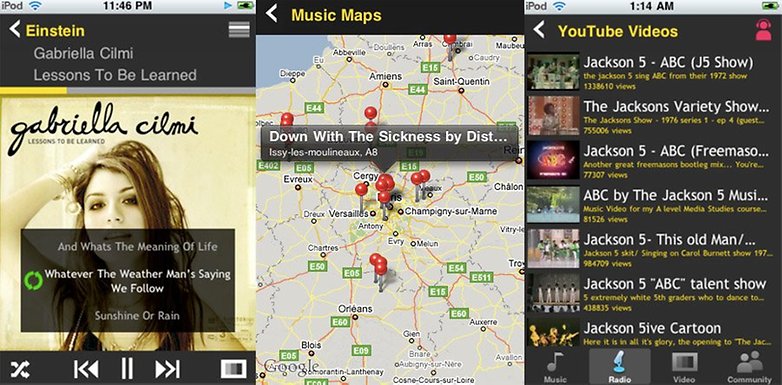 TuneWiki
For sheer number of free features, you just can't beat the TuneWiki. This app allows you to listen to internet radio (Last.fm and Shoutcast), easily search for music videos on Youtube (subtitles included), see the top charts in the country and (perhaps most interestingly) check out a map of nearby TuneWiki users and see what they're listening to. I found out that down the street, some dude was rocking out to Rage Against the Machine, while just farther north someone else was getting it on listening to Will Smith's "Just the Two of Us." This knowledge is precious.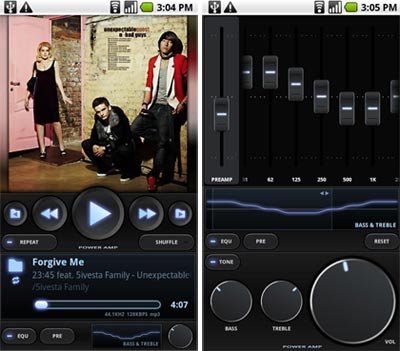 PowerAMP
I'll be honest. I couldn't figure out how to use this when I first downloaded it, but now that I've had it for a bit I can't live without it. The user interface is fantastic and easy to use, it plays nearly every kind of music file out there, it allows you to easily adjust bass, and treble and has a fantastic equalizer. The only (minor) downside is that it costs about 5 bucks.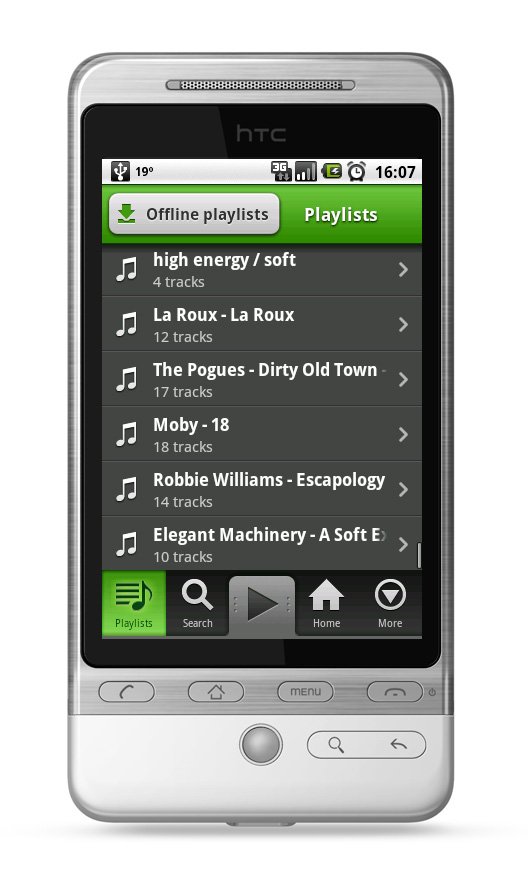 Spotify
This music service is a conspiracy between Brits, Scandanavians, Spaniards and the French to make Americans jealous. Hopefully one day the service will be available to us but, until then, let's all salivate over the prospect of creating cloud playlists that don't require an internet connection, easily searching across millions of free tracks, and receiving expert music recommendations from a computer based on your searches. Yeah it costs, but it should.