Tetris – the Game That's Food Fer Yer Braaaaaaains – Now Free on Android Market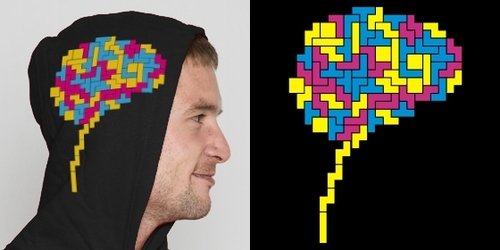 I still remember the first time I played Tetris on a friend's Game Boy. I was at summer camp, and all I wanted to do was go back home and sit my lazy, anti-social ass in front of the TV. The game transported me into a world where I didn't have to think about the lousy camp meals and petty bunkmate gossip, and could instead focus on building an impenetrable wall of inter-connected bricks. It reminded me of home.
Today, Tetris remains the ultimate puzzle game and the perfect distraction from whatever is going on around you. And now, EA is offering the game for exactly zero dollars on Android Market, with minimal commercial interruption.
Tetris is the game that increases general cognitive functions such as "critical thinking, reasoning, language and processing" and increases cerebral cortex thickness, according to researchers. Oxford University found that it can even help reduce violent flashbacks! Take that, Super Mario Bros.
Download Tetris here.