That's One Fast Phone – Samsung Galaxy SII Achieves 1.5 GHz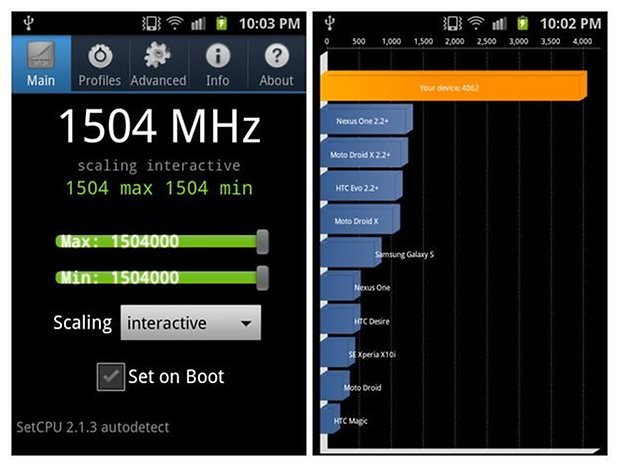 Samsung Galaxy II – already the fastest Android smartphone on the market– just got a little bit faster.
The processor inside the Galaxy SII was born at 1GHz, then sped up to 1.2 GHz by Samsung in a promotional campaign, and has now been taken all the way to 1.5 GHz thanks to coolbho3000 over on xda-developers forum. He's even been nice enough to share the code.
What could you do at speeds like 1.5 GHz? Oh, you know, maybe make simultaneous calls to Mom while tweeting about the 3D video game you're playing while simultaneously downloading a mountain of music.
Check out the video below for proof: